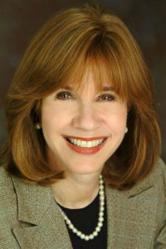 Goodbye Anxiety, Goodbye Fear has become our new signature relaxation CD played during our Oxygen Serenity Facial. Our clients literally transcend into calm bliss. Bay Harbour Med Spa.
Miami Beach, FL (PRWEB) December 04, 2012
"I am pleased to release yet another guided imagery tool, to empower people to say goodbye to anxiety, and the fear of flying, driving, doctors, dentists, social situations, confrontations, public speaking, as well as relationships," said meditation CD creator, Roberta Shapiro, M.Ed. "The programs I've developed on the CD, have helped many of my private practice patients. I've seen them work wonders, and it is my hope to provide a low cost tool that can dramatically and effectively help the public at large to experience a more effective relief from the anxiety, fear and worry that currently plague so many people.
The Calming Collection consists of two other guided imagery/mediation CD's, Sleep Solutions, and Goodbye, Worries. As an added anxiety support tool, Roberta Shapiro, M.ED., writes a weekly blog which can be found at: goodbyeworry.com.
For press inquiries or distribution information, please contact Anabelle Taub of Eco Press at: 305-924-7471.