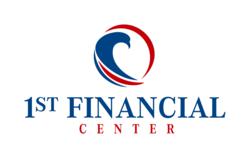 We want to reach out to consumers to let them know that there is honest help out there.
Sacramento, CA (PRWEB) December 04, 2012
1st Financial Center is an industry innovator and well known debt relief agency specializing in debt resolution. Taking a consultative approach, 1st Financial Center hopes to help consumers by exploring the best solutions for their debt problem while encouraging them to take control over their debt. Their membership with the AFCC will help provide consumers the highest level of service offered in the debt relief market.
The AFCC was formed in 2011 by a group of industry-leading companies to advance the goal of an industry in full compliance with the regulatory initiatives of the Federal Trade Commission and is the leading association of professional Consumer Credit Advocates organized to enforce the debt relief industries "best practices". As a member of the AFCC, 1st Financial Center has agreed to comply with their Code of Conduct, which is the strictest in the industry. By working with the AFCC, requirements such as not charging any fees until the consumers' debt has been resolved and not handling, managing or otherwise controlling clients' funds are strongly upheld.
"This is a great occurrence both for consumers and also our company. Though there are many scams such as deceptive mailers and marketing pieces along with illegitimate companies trying to prey on vulnerable victims, working with the AFCC shows how far we will go to help people in need of our services." states the Chief Advisor with 1st Financial Center. "We want to reach out to consumers to let them know that there is honest help out there."
The AFCC is only for those willing to abide by the AFCC's regulations and Code of Conduct that emphasizes full compliance with the federal state rules and regulations. Members must adhere to the Federal Trade Commission guidelines from consumer protection and go through a grueling approval process. According to the AFCC website "if you are dealing with an AFCC member, you KNOW you are in good hands, and you know that you will not pay any fees until you get results."
To learn more about 1st Financial Center and debt resolution contact 888-755-4096 or visit http://www.1stfc.com