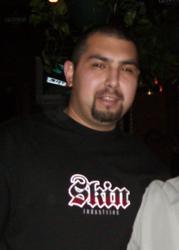 Beverly Hills, CA (PRWEB) December 03, 2012
The family of Phillip Moreno will make their first television interview appearance tonight with their attorneys from the BD&J Law Firm on the HLN Network show, "On Call With Dr. Drew" tonight at 9pm ET. In an excerpt taken from the show's website:
"An addiction counselor stands charged with murder for allegedly doing the very thing her job is designed to prevent: police say she got behind the wheel drunk, hit a pedestrian, and drove for two miles with him stuck in her windshield. The victim's sister talks exclusively to Dr. Drew about the case." According to various online sources including cbslocal news on November 26th, Wilkins has been accused of vehicular manslaughter in the killing of Phillip Moreno.
Appearing with the Moreno family will be the family's lawyers, Los Angeles personal injury attorneys, partners, and co-founders of the BD&J Law Firm, Kevin Danesh, Sean Banafsheh & Raphael D. Javid.
"We hope to shed more light on the tragedy, the toll it has taken on this kind, loving family, and seek answers about the drug addiction counselor that has been charged in this heinous DUI crime." Attorney Kevin Danesh was quoted as saying.
"It is the sincere hope of our firm and the members of the Moreno Family that further discussion of this accident and others like it can help raise awareness about the epidemic problem of drunk driving in our community, and maybe even save lives as a result." Remarked Danesh.
Broadcast on the HLN Network Monday-Wednesday at 9pm ET, the show's website describes "Dr. Drew On Call" as a call in show hosted by Dr. Drew Pinsky that is driven by current events and focuses on the human – and human behavior at the center of the story.