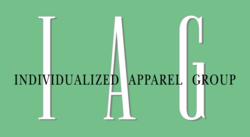 "What's best about Coppley will not change," offered Blair. "Who wouldn't want to capitalize on an industry best quick-turn delivery, great service, innovative styling and unique Canadian heritage?"
New York, New York (PRWEB) December 07, 2012
The Individualized Apparel Group's purchase of Canadian based Coppley from HMX was finalized on Wednesday November 21 for an undisclosed amount after court approval in both Canada and the US.
"We are very excited about the addition of the Coppley business," said Joe Blair, President of IAG. "Their track record is outstanding with a great reputation in the marketplace. The potential going forward is unlimited."
Coppley, like all IAG divisions, benefits from a strong focus on the better specialty market particularly with regard to the custom business. IAG, whose primary facilities are in the US, adds Canada to the mix by adding Coppley.
"What's best about Coppley will not change," offered Blair. "Who wouldn't want to capitalize on an industry best quick-turn delivery, great service, innovative styling and unique Canadian heritage?"
IAG brings financial ability which immediately improves piece goods availability which was limited by the previous ownership's restructuring process. Their plan is to invest considerable capital in inventory to bring the service and delivery levels back to Coppley's usual high standards.
The IAG will also invest in plant improvements and expansion to support future growth.
"We believe our Customer, our suppliers and our people are the cornerstones of the day to day management of our business," stated Warwick Jones, Executive Chairman of Coppley. "IAG also holds these values as important in their operations throughout the Americas. We are very excited with this new partnership and look forward to managing our deliveries in placings, in stock and custom in our traditional manner."
Coppley will continue to be run as a stand-alone business, as other IAG businesses like Oxxford Clothes, Individualized Shirts, H. Freeman and Gitman have for over 20 years.
Blair continued, "We have full faith in the Coppley management team which consists of, Warwick Jones, Executive Chairman; Richard Sexton COO; CFO, George Lindsay, VP Sales and Merchandising, Dave Laing, Logistics Director and Sandy Gillies, Controller. This is an experienced, professional and highly successful group. They will take Coppley to the next level."
The IAG includes some of the nation's best known custom apparel manufacturers. They serve a wide client base in the US and abroad. For more information, consult: http://www.iagapparel.com.