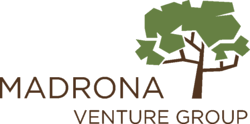 Seattle, WA (PRWEB) December 04, 2012
Madrona Venture Group today announced that Erika Shaffer is joining the firm as Director of Strategic Communications. Shaffer will work with Madrona's portfolio companies to amplify their most important initiatives and elevate their stories in the national, regional and business media.
"We pride ourselves on being hands-on with our companies," said Greg Gottesman, Managing Director of Madrona. "With Erika on board, we hope that we can drive more attention to our companies and help them to tell their stories more effectively. She brings the perfect background and a get-it-done attitude that will be an asset to our entire portfolio."
Shaffer has worked in technology for over 20 years and comes to Madrona Venture Group after eight years at the SutherlandGold Group, a tech and consumer communications firm based in San Francisco. As SVP at SutherlandGold, she worked with a broad range of companies and entrepreneurs to create and tell stories that resonate with media, influencers and consumers. Prior to SutherlandGold, Shaffer was Director of Communications at RealNetworks where she helped guide communications around corporate shifts in strategy, consumer product launches and major industry initiatives. Shaffer started her career at Microsoft in the Investor Relations group, working with financial analysts.
"What I love most is meeting an entrepreneur with a great idea and getting that story told," said Shaffer. "Madrona has a bucket full of those, and I'm excited to bring my expertise and passion to these companies. The Seattle technology community is bursting with energy, and I'm looking forward to diving in and bring more attention to the great things happening in our region."
Together with Madrona's recently added Director of Talent, former Amazon executive Robin Andrulevich, and the ongoing work of other Madrona professionals, this new Director of Strategic Communications role helps the Madrona team deliver a distinct set of value-added services to its portfolio companies.
Shaffer holds a BA from Bowdoin College and an MLS from the University of Washington.
About Madrona Venture Group
Madrona (http://www.madrona.com) has been investing in early-stage technology companies in the Pacific Northwest since 1995 and has been privileged to play a role in some of the region's most successful technology ventures. The firm invests predominately in seed and Series A rounds across the information technology spectrum including consumer Internet, commercial software and services, digital media and advertising, networking and cloud computing, and mobile. Madrona manages nearly $1 billion and was an early investor in companies such as Amazon.com, Farecast.com, Isilon Systems, Sharebuilder, and World Wide Packets.