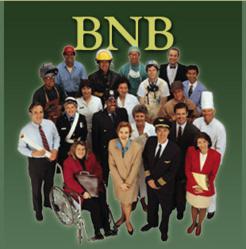 When workers are required to remain on standby [they] should be compensated for their work
San Francisco, California (PRWEB) December 04, 2012
The San Francisco employment attorneys at Blumenthal, Nordrehaug & Bhowmik filed a class action Complaint against Barcelon Associates Management Corp. ("Barcelon") on November 2, 2012, claiming that the property management company violated California law by failing to pay their employees for all hours worked, including hours these employees spent working during their on-call shifts. Bonequi, et al. v. Barcelon Associates Management Corp., Case No. C12-02629 is currently pending in the Contra Costa Superior Court in the State of California.
The on-call Employees allege in the wage and hour class action Complaint that Barcelon required them to work as on-call employees, while only being compensated for on-call activities such as 911 emergencies, lockouts, and maintenance emergencies among other things. As a result, many employees worked more than eight hours in a workday and in excess of forty hours in a workweek, but Barcelon allegedly failed to pay these employees overtime in violation of the California overtime laws.
An attorney for the on-call employees, Norman B. Blumenthal stated, "When workers are required to remain on-standby and are effectively precluded in engaging in any activity outside of work, they are still under their employer's control, and should be compensated for the time they spend waiting for their employer to call them."
Blumenthal, Nordrehaug & Bhowmik are San Francisco unpaid overtime attorneys who manage various types of wage and hour claims on behalf of California employees. Contact Blumenthal, Nordrehaug & Bhowmik by calling (866) 771-7099 for a free legal consultation.