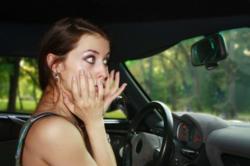 When the perception is that a person has significant assets, they become a target for lawsuits. It's only a matter of time before a jury awards a large chunk of her money in a frivolous lawsuit.
(PRWEB) December 06, 2012
"No one doubts that stars like Lindsay Lohan have challenges, but there is no reason why they also need added financial stress which may force them back into bad decisions," exclaims Rocco Beatrice, Managing Director of Estate Street Partners, LLC, makers of the UltraTrust irrevocable trust, "When you are trying to get your life together, the last thing you need is financial stress. I am calling on SAG to help these troubled actors with the sound financial protection of an irrevocable trust to help manage their assets from frivolous threats." Mr. Beatrice is proposing what he jokingly calls the "Lindsay Lohan" irrevocable trust; a trust that could help troubled stars like Lindsay have one less thing to worry about.
Lindsay has been in the news lately: The press widely hated Lohan's performance in Liz and Dick. Despite a $100,000 check to pay taxes (from of all people, Charlie Sheen) the IRS has frozen all of her accounts. She recently was accused of hitting a psychic in a nightclub. Before that she plowed into the back of a truck with her Porsche and allegedly lied to the police. To top it off, friends say that Lindsay is drinking heavily, up to 2 liters of vodka a day. "On top of all her other problems, she doesn't need financial issues," states Rocco Beatrice of Estate Street Partners, "She just needs to escape the stress to get better."
The most concerning part, other than the possibility of injury to someone, is the threat of more lawsuits. "When the perception is that a person has significant assets, they become a target for lawsuits," warns Rocco Beatrice, Sr. of Estate Street Partners, "it's only a matter of time before a jury awards a large chunk of her money in a frivolous lawsuit." Of course in Lindsay's case, it could be more of a legitimate lawsuit. Whether legitimate or not, lawsuits are a severe threat to her wealth.
In fact, Ms. Lohan has already had several lawsuits against her. She was sued for $90,000 by a limousine company, and $40,000 by a tanning salon. She was also sued by a Betty Ford worker for assaulting her and paid out an undisclosed amount to make the case go away. These lawsuits, a lifetime of partying and a spending spree lasting years brought the star's net worth down to just over $100,000. Ms. Lohan certainly knows how to spend and how to get in trouble, but lucky for her, she had several well paying jobs to get her back on her feet.
Ms. Lohan has been extremely lucky so far, but it's obvious to everyone, except maybe Lindsay, that she is playing with fire. When her wealth is on the rise, even if she plays it safe in all aspects of her life (as she hasn't done in the past), she will likely continue to be a victim of lawsuits. "When a client walks into a lawyer's office with a potential case, the lawyer may listen to the merits of the case, but is more interested in the defendant's assets. If they have at least a moderate accumulation of wealth, chances are that the lawyer is going to file to see what they can get," explains Rocco Beatrice, "Someone that is so well known to have significant assets needs a plan to keep them safe and avoid frivolous lawsuits."
Trust funds, as they are commonly called, are not just for the Rockefellers or for the next generation's benefit, but can be used by just about anyone for estate planning and protecting assets. In Lindsay's case, she can hide her assets in an irrevocable trust, which will save her family from probate court, and they will pass safely on to her family. In the meantime, she could use whatever the trust owns at the discretion of the trustee. "The advantage to an irrevocable trust, such as the UltraTrust, is that Lindsay would not own the assets anymore, so any lawyer looking for a payday, might be deterred by the added level of asset protection. Even if the lawyer wins the lawsuit, a well written and carefully executed trust is tough to break," explains Rocco Beatrice. With all the trouble Lindsay seems to find she definitely needs a plan to keep the fruits of her hard work safe.
To learn how to protect assets, save sleepless nights worrying about lawyer fees and court proceedings and save on estate taxes and probate costs visit UltraTrust.com, the irrevocable trust experts. Visit MyUltraTrust.com to set up a DIY irrevocable trust plan.
###
Sources:
tmz.com/2012/12/03/lindsay-lohan-irs-bank-accounts-taxes/
nydailynews.com/new-york/lindsay-lohan-fight-manhattan-nightclub-article-1.1209996
omg.yahoo.com/news/lindsay-lohan-charged-with-lying-to-police-after-highway-crash.html
.tmz.com/2012/05/07/lindsay-lohan-betty-ford-dawn-holland-settlement/
sheknows.com/entertainment/articles/968639/lindsay-lohan-went-from-naked-broke-to-2-million
usmagazine.com/celebrity-news/news/why-lindsay-lohan-likely-snubbed-barbara-walters-for-jay-leno-20121311
ultratrust.com/