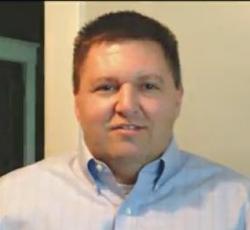 This video series really makes it easy for you to set up a powerful, lead generating website for Real Estate
Nashville, TN (PRWEB) December 04, 2012
This online video series will show anyone step-by-step how to build a Wordpress website for Real Estate. We make it quick and easy for anyone to set up a powerful, lead generating website. I recommend that professionals use Wordpress and the Genesis Platform for speed and security. "We use the AgentPress theme coupled with Genesis because is the best framework theme combination available," Jolly said.
These real estate websites are designed to:

Inform, Entertain and Engage an Audience
Convert Visitors to Clients
Search MLS listings with IDX
Build Authority
"This video series really makes it easy for you to set up a powerful, lead generating website for Real Estate," Jolly continued.
The videos show everything that needs to be done from start-to-finish to complete the site including:

Purchasing Domain Names
Set up of the Website Hosting
Installing Wordpress
Installing and setting up the Genesis Framework
Installing and setting up the AgentPress Theme
Making the Agent Press Theme Look like the demo
Installing and setting up the necessary Wordpress plugins
Setting up the IDX and Lead Generation
And Much More!
Interested parties can find for more information (including an introductory video) at this link: How to Build Powerful, Real Estate Websites for Real Estate. Huge Savings on Pre-Sales are coming soon with an expected release in January 2013. "Make sure that you sign up for the big savings during the pre-sale period in December," Steve Jolly stated.
Steve Jolly is a Real Estate Broker in Nashville, TN and owner of FastRealEstateMarketing.com. FastRealEstateMarketing focuses on helping Real Estate Professionals with Wordpress Websites, Amazing Content, Powerful Marketing and Generating Traffic.