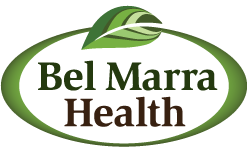 Text and video messages may be a cost effective and simple way to help you quit smoking.
Toronto, ON (PRWEB) December 05, 2012
Bel Marra Health, well known for offering high-quality, specially formulated vitamins and nutritional supplements, supports a recent medical study that shows the positive effect of text messages on smoking cessation efforts.
Recently, a group of researchers from Cochrane, New Zealand, reviewed data from 5 separate studies, which included 9,000 smokers. The studies all involved individuals who were trying to quit smoking, and they examined whether or not text messages could help them with their smoking cessation endeavors. The text messages contained quitting advice and/or motivational content and they were sent to the smokers between one and several times daily. There was also a control group of smokers who were sent few or no text messages over the six month study period. One of the studies also included links to short motivational videos which followed a role model's journey through smoking cessation, with the goal of promoting the role model's healthy strategies.
The analysis of these studies found that regular text messages can almost double the likelihood of successful smoking cessation over a 6 month period. More specifically, 4 to 5 percent of the control group who did not receive motivational texts, quit smoking, while 6 to 10 percent of the people who did receive the texts and video links quit smoking.
According to lead researcher, Robyn Whittaker of the National Institute for Health Innovation at the University of Auckland in Auckland, New Zealand, "Mobile phone programmes appear to be a useful option to offer those who want to stop smoking…The largest trial that we included in our review, which involved 5,800 people in the UK, can be considered definitive. At the very least it shows the efficacy of a mobile phone intervention in a developed country with good tobacco control policy. However, we cannot say that all text messaging interventions will be effective in all contexts."
Spokesperson for Bel Marra Health Dr. Victor Marchione says, "Text and video messages may be a cost effective and simple way to help you quit smoking. However, they are not yet widely available and if you really want to increase your odds of success, and reduce your risk for lung cancer amongst other health disorders, then you should take a more comprehensive approach. People who speak with a counselor have a much higher smoking cessation success rate than those who go it alone."
(SOURCE: "Centers for Disease Control and Prevention", New study shows smokers underutilize proven treatment and services for quitting, Jan 2012)
Bel Marra Health, the maker of Immune Strong, offers high-quality vitamins and nutritional supplements in formulations designed to address specific health concerns. All ingredients are backed with scientific evidence. Every product is tested for safety, quality, and purity at every stage of the manufacturing process. Furthermore, Bel Marra Health products are produced only in Health Canada approved facilities, going that extra mile to ensure our health conscious customers are getting top quality products. For more information on Bel Marra Nutritionals visit http://www.belmarrahealth.com or call 1-866-531-0466.