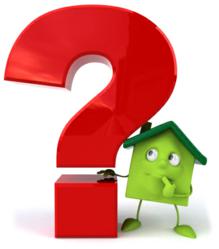 Investors are buying troubled properties, fixing them up, and renting them out to tenants.
New York, NY (PRWEB) December 04, 2012
In a recent Profit Confidential article, lead contributor and financial expert Michael Lombardi reports that, according to RealtyTrac, foreclosures in the U.S. economy increased three percent in October compared to the previous month, and one in every 706 houses in the U.S. economy was in the foreclosure filing process. (Source: RealtyTrac, November 13, 2012.) Noting that it was the housing crash in 2008 that crippled the U.S. banking system and brought on the Great Recession, Lombardi states that since then, the housing market appears to have improved in small geographic pockets. However, according to Lombardi, new data are increasingly coming out suggesting there's more trouble ahead for the U.S. housing market.
Adding to the data from RealtyTrac, Lombardi notes that the Federal Housing Administration (FHA), the agency which insures lenders against losses on their loans, is concerned about its reserves due to increasing mortgage delinquencies.
In the article "Don't Tell Me: More Troubles Ahead for the Housing Market?," Lombardi states that the year 2013 could be the first time in 78 years that the FHA will need taxpayers' money.
"The agency has 739,000 loans that are 90 days or more past due on hand—100,000 more than a year ago—representing 9.6% of all the loans it has guaranteed," reports Lombardi. "The FHA has guaranteed $1.08 trillion worth of loans." (Source: Wall Street Journal, November 14, 2012.)
As the Profit Confidential expert has stated in previous articles, he again notes that his research shows that investors have been fuelling the housing market.
"Investors are buying troubled properties, fixing them up, and renting them out to tenants," states Lombardi. He concludes that "The U.S. housing market, and the U.S. economy for that matter, will only start to bounce once there is an influx of real homebuyers."
Profit Confidential, which has been published for over a decade now, has been widely recognized as predicting five major economic events over the past 10 years. In 2002, Profit Confidential started advising its readers to buy gold-related investments when gold traded under $300 an ounce. In 2006, it "begged" its readers to get out of the housing market...before it plunged.
Profit Confidential was among the first (back in late 2006) to predict that the U.S. economy would be in a recession by late 2007. The daily e-letter correctly predicted the crash in the stock market of 2008 and early 2009. And Profit Confidential turned bullish on stocks in March of 2009 and rode the bear market rally from a Dow Jones Industrial Average of 6,440 on March 9, 2009, to 12,876 on May 2, 2011, a gain of 99%.
To see the full article and to learn more about Profit Confidential, visit http://www.profitconfidential.com.
Profit Confidential is Lombardi Publishing Corporation's free daily investment e-letter. Written by financial gurus with over 100 years of combined investing experience, Profit Confidential analyzes and comments on the actions of the stock market, precious metals, interest rates, real estate, and the economy. Lombardi Publishing Corporation, founded in 1986, now with over one million customers in 141 countries, is one of the largest consumer information publishers in the world. For more on Lombardi, and to get the popular Profit Confidential e-letter sent to you daily, visit http://www.profitconfidential.com.
Michael Lombardi, MBA, the lead Profit Confidential editorial contributor, has just released his most recent update of Critical Warning Number Six, a breakthrough video with Lombardi's current predictions for the U.S. economy, stock market, U.S. dollar, euro, interest rates and inflation. To see the video, visit http://www.profitconfidential.com/critical-warning-number-six.