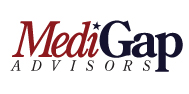 Medigap Advisors expects a surge in last minute activity as the Medicare annual enrollment period draws to a close Dec. 7
Fort Collins, CO (PRWEB) December 04, 2012
Each year until Dec. 7, Medicare beneficiaries can change how they receive their benefits during the annual enrollment period. This is the only time that many Medicare plans will be available to them, and these plans provide significant benefits that original Medicare does not offer. To help beneficiaries make a decision before the December 7th deadline, Medigap Advisors offers four tips.
Medicare Advantage plans provide Medicare benefits through private insurance companies. These plans can often provide much more comprehensive coverage, at a very minimal cost. For example, while Medicare itself rarely pays for medication, prescription coverage is available from both Advantage plans and Prescription Drug plans. Advantage plans also limit the maximum amount of health care that beneficiaries have to pay for annually, but original Medicare has no similar maximum out-of-pocket limit.
Medigap Advisors offers these four tips to people considering a Medicare Advantage plan:
Tip #1: Look beyond price and pay attention to benefits and regulations. On average, Medicare Advantage plan premiums are down, but benefits are not identical among these plans issued by different insurance companies. Certain Advantage plans include coverage for dental, hearing and vision services as well as prescriptions. Advantage plans may also come with $0 premiums due to federal subsidies.
Tip #2: Check the annual maximum out-of-pocket limit, and see what doctors are in the network. This cap will be $6,700 or less. In 2013, the average limit is around $4,516, but caps as low as $500 for services from "in-network" providers have been seen. An "in-network doctor" is someone who has contracted with the insurance company to charge reduced rates. Thus, most plans only cover services from such providers in non-emergency situations.
Tip #3: Compare the cost-sharing to original Medicare, in addition to comparing against other Advantage plans. Advantage plans with the lowest out-of-pocket limits tend to have higher cost sharing. For example, plans may have higher out-of-pocket costs than original Medicare for certain types of coverage, such as inpatient mental health care.
Tip #4: Understand that plans from different insurance companies can be combined to provide coverage. Beneficiaries who prefer original Medicare coupled with a Medigap plan, may add a Prescription Drug plan from a different insurance company than the one providing the Medigap plan. In fact, it's not legal for an insurer to offer a discount on one type of Medicare insurance (like Medigap) when it's bundled with a second type of plan (like Prescription Drug Plan coverage). So, there's no benefit in keeping coverage with a single insurance company.
Waiting until the close of annual enrollment on Dec. 7 to enroll deprives beneficiaries of the necessary time required to adequately compare their options. As a result, a 2012 study has found that as few as eight percent of beneficiaries may be enrolled in the Prescription Drug plan that offers the lowest total out-of-pocket costs for their specific medication needs. Medigap Advisors offers complementary assistance to help them research and compare the options that can provide them with the most health care coverage before the end of annual enrollment.
###
About Medigap Advisors:
As the nation's leading independent online expert on expanding Medicare, Medigap Advisors offers personal service to help Medicare beneficiaries strip the mystery from Medicare.
Along with beneficiaries, children of parents approaching retirement and other caregivers may participate in live Question and Answer Sessions during the How to Get the Most from Medicare teleseminar. Complementary registration is available at: http://www.MedigapAdvisors.com/teleseminar.htm
Medigap Advisors also provides confidential consultations to compare coverage options from different insurance companies by calling 1-866-323-1441 between 9 AM and 11 PM Eastern.