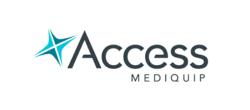 Lake Mary, FL (PRWEB) December 04, 2012
Access MediQuip, the nation's first and largest provider of comprehensive surgical and implant management solutions, announced today the appointment of Patrick C. McCarthy, Esq., as Chief Network Development Officer. In this position, Patrick will lead the expansion of AMQ's payer-sponsored business to hospital and surgery centers across the country. He will also help further develop and deliver additional value-added services for facilities, physicians, and manufacturers serving patients needing surgical implants.
"We are pleased to have Patrick McCarthy join Access MediQuip as an integral member of the senior leadership team," said Prakash Patel, MD, CEO of Access MediQuip. "He is a seasoned executive, and his extensive business and legal experience in various types of healthcare organizations will be of tremendous value to us as we continue to rapidly grow our customer base and ensure we exceed their needs."
Patrick has more than 25 years of proven domestic and global healthcare experience and leadership in general management, mergers and acquisitions, sales and marketing, business development, product development, operations, and consulting services. He built and managed a variety of healthcare businesses and has served some of the world's largest healthcare companies. Prior to joining Access MediQuip, he held executive positions at Validiti, The Broadlane Group, GHX and WaveMark, as well as sales and marketing positions with Abbott Laboratories and Procter & Gamble. He earned his juris doctorate from the University of Detroit School Of Law.
"I am thrilled to be joining Dr. Patel and the Access MediQuip team. Access MediQuip is recognized as the industry leader in surgical and implant management solutions, and is poised to be a major contributor in reducing cost and improving quality of care in the new healthcare economy." Patrick said. "I am excited to scale AMQ's unique business model which preserves both physician preference for product selection and addresses the needs of payers, providers, manufacturers and physicians for improvements in cost, quality and safety associated with implantable devices in a wide variety of surgical procedures and settings."
About Access MediQuip
Access MediQuip is the largest and only company in the country that provides an integrated, comprehensive surgical and implant management solutions. With more than 15 years of experience, Access MediQuip provides payers with analytics to understand their implant spend, manage and control the high costs of implants and surgeries, and improve the quality and safety of surgical procedures, all while maintaining full access and choice of implants for facilities, surgeons and, ultimately, patients. The company was founded in 1997 and is headquartered in Lake Mary, Florida. For more information, please visit http://www.accessmediquip.com.
Media Contact:
Lindsey Harris
lharris(at)accessmediquip(dot)com
713-978-4493