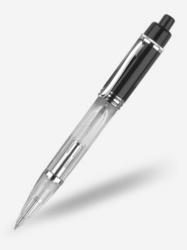 Our customers have become more demanding wanting more for their money. With all the new technology, many customers want a stylus combined with their promotional pens and the Pen Warehouse has a great selection to choose from.
Aldershot, Hampshire, UK (PRWEB UK) 7 December 2012
With all the new technology and design progress, customers have become more demanding. As an example, many customers want their promotional pens to be more than just plain pens with the sole purpose being just to write down notes or sign documents, and these customers are looking for suppliers with a selection of unique products to choose from.
The Pen Warehouse has reacted to this demand and has many different models available combining different coloured inks, mechanical pencils, highlighters, styluses and even promotional pens that light up. The Light Pens and Lumi Metal Pens are particularly useful as the Christmas season comes. The design of these gadgets works very well with the seasonal decorations and they are therefore very desirable for Christmas events, shows and exhibitions.
Initially customers used to look for extras like rubber grips and good quality metal trims but now more useful extras are in demand. Light Pens with a built in bright blue light and promotional pens with several ink colours like the Quad Ball Pens which have the four standard ink colours in them, have taken over as top sellers. Promoting a new business or service depends on maximum visibility for minimum outlay. Budgets are often very tight so being able to hand out as many promotional products at trade shows and exhibitions which will be kept and used is of paramount importance for brand awareness.
The Pen Warehouse is a trade supplier of printed personalised pens, pencils and other writing instruments and accessories. The Pen Warehouse is one of the top trade printers in the UK and Europe, providing high quality products and printing services to the promotional industry. For more information about the products you can browse the website, follow updates on the blog or get in touch either by phone or e-mail to sales(at)pens(dot)co(dot)uk.