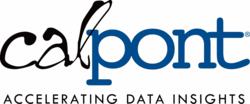 Calpont InfiniDB is providing a foundation for innovative companies to approach their Big Data challenges in news ways and provide real and immediate value.
Frisco, TX (PRWEB) December 04, 2012
Calpont Corporation, a leading provider of high-performance analytic data platform, announced the availability of research, "Big Data Comes of Age" from Enterprise Management Associates and 9sight. The report investigates how the concept of Big Data has evolved in two key directions. First, the technology implications of data structure and processing speed are at least as important as the overall size of Big Data. Second, what really matters is what systemic business cases Big Data supports and what real analytic and operational value can be extracted.
"It is evident in the EMA / 9sight Big Data study that multiple platforms are required for Big Data initiatives. According to over 80% of our survey respondents, between two and five platforms are used to perform tasks such as speed of response, complexity workload and overall data loading," said John Myers, Enterprise Management Associates' Senior Analyst for Business Intelligence and Data Warehousing. "Calpont's InfiniDB platform is well positioned to serve response and complex workload requirements for a multi-node Hybrid Data Ecosystem environment. With enterprise data warehouse and Apache Hadoop environments providing the bulk storage and processing, Calpont's column data store allows for complex processing and speed of response for analytics and ad-hoc exploratory queries to be run in the timeframes required by business stakeholders."
InfiniDB was designed from the inception for large scale, high performance dimensional analytics, predictive analytics, and ad-hoc business intelligence. InfiniDB capitalizes on a variety of data structures and deployment variations to meet organizations' unique needs. A massive parallel processing (MPP) column solution, InfiniDB executes SQL written queries as parallelized map and reduction operations, providing the best of both performance and scale for analytics. InfiniDB helps companies that have massive amounts of highly dimensional data by storing in columns rather than rows. When queried, InfiniDB accesses only the row data needed for the columns required and distributes the query optimally across all available hardware CPUs, dramatically reducing response times.
"As the EMA research points out, the technical aspects of Big Data solutions have been in place for some time. However, many business applications of Big Data initiatives are still somewhat immature. Calpont InfiniDB is providing a foundation for innovative companies to approach their Big Data challenges in news ways and provide real and immediate value. This includes companies in media, advertising, telecommunications and entertainment that benefit from an array of new Analytical Platforms that can be easily built, launched and scale as needs grow, "said Nick Ochoa, Vice President of Marketing at Calpont. "Companies that are looking to learn from the experts about how their peers are approaching Big Data will be interested in the research and the upcoming webinar that discusses the key findings."
The free webinar will share highlights of the "Big Data Comes of Age" research with the distinguished report authors:

Shawn Rogers, Vice President of Research, Business Intelligence and Data Warehousing, EMA
John Myers, Senior Analyst, EMA
Dr. Barry Devlin, Founder and Principal, 9sight Consulting
The event is being held Thursday, December 13 at 11:00 a.m. PST / 2:00 p.m. EST. Register for this free event at: http://research.enterprisemanagement.com/big-data-comes-of-age-calpont.html
For more information about Calpont InfiniDB or to try the Enterprise version, visit http://www.calpont.com
Tweet this: News: @Calpont shares #research on #bigdata from @ema_research . #InfiniDB #Analytics #EDW #columnar
About Calpont
Calpont is the provider of InfiniDB – the simple, scalable platform for Big Data analytics. InfiniDB is an MPP, column-oriented data technology designed from inception for massive scale, high performance analytics and ad-hoc data discovery. Known for rapid implementation, unmatched simplicity and extraordinary value, InfiniDB is a proven solution for software, online digital media, telecom, and other data intensive businesses. InfiniDB's unique two-tier architecture optimizes query processing to all CPUs and accesses only the data required for analysis. Complex analyses that used to take hours now take minutes or seconds, consistently. Unlike MapReduce, NoSQL and row RDBMS offerings, InfiniDB is ready for large scale analytic workloads out-of-box - requiring no indexes, materialized views, manual tuning or manual partitioning. For more information, please visit http://www.calpont.com, join our community at http://www.infinidb.org, or follow us at http://www.twitter.com/calpont