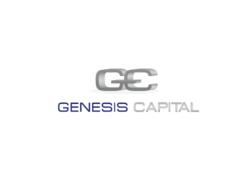 The fourth quarter looks positive for this industry…
San Francisco, CA (PRWEB) December 13, 2012
Based on information from Real Capital Analytics (RCA), the fourth quarter of 2012 should be outstanding for retail investment sales. In October alone, significant retail investment property sales rose to $4 billion, a 10 percent year over year increase. At the current pace, fourth quarter transaction volume should outpace last years' levels handily.
Year to date sales volume is already 7 percent ahead of 2011 sales levels at $38.4 billion. In addition, RCA reports that average cap rates on retail properties fell 10 basis points in October, to 7.3 percent.
"We are at very healthy [sales] levels and anything that says 'institutional grade' with credit tenants is selling very quickly at good prices," says Dan Fasulo, managing director with RCA. "This cycle could have gone a bunch of different ways, and in many respects, owners are fortunate that values have recovered so quickly."
Terry Robinson, President of Genesis Capital, says, "We have noted more retail activity at Genesis Capital - from buyer interest and from sellers as well. We are seeing a trend in B and C markets: re-purposing of retail centers to such uses as medical. A number of distressed retail properties, financed before 2008, are still being addressed, too. But the upswing of retail is encouraging."
The RCA report is confirmed by other sales brokers. One example is Bill Rose, director of the national retail group with Marcus & Millichap Real Estate Investment Services, who reports year to date sales volume has increased 38 percent over 2011 at Marcus & Millichap. The company also tracks nationwide sales of retail properties valued at $1 million and up, and Rose estimates that for the entire retail investment industry year to date sales volume totals $70 billion, a 30 percent increase over last year's volume.
Rose and others state that it is a combination of factors including that the Fed has engaged in quantitative easing and real estate is proving to be the favorable investment vehicle over other types of investments. Real estate fell hard in the crash and it is cyclical. Retail looks to be on the way up, but is specific to markets of course.
In the opinion of the members at Genesis Capital, this retail investment activity is a promising sign of a commercial real estate recovery in 2013. It also bodes well for retail investors looking for a way to boost yields.
About Genesis Capital - "Where Off Market is the New Market"
Genesis is a dynamic nationwide network of seasoned commercial real estate and financial professionals that believe in the potential of today's market. Our members source assets directly from Banks, Servicers, Lenders and Private Clients. The members of Genesis have participated in commercial real estate transactions totaling nearly $7 billion. Genesis is an affiliate of Off Market Association.