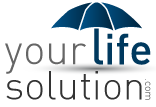 Ten years ago, it would have been incredibly unlikely that a life insurance applicant had any significant chance of being approved with 'standard' rates. Now, it's slowly becoming common due to improvements in the treatment of diabetes
Chicago, IL (PRWEB) December 04, 2012
YourLifeSolution.com, an online independent life insurance agency, has found that due to recent underwriting changes, the cost of life insurance for diabetics can often be approved at the same rates given to the average applicant. There are several ways to measure the severity of an individual's diabetes, and according to YourLifeSolution.com, if these three factors are favorable, then competitive life insurance rates can be obtained by a diabetic.
According to YourLifeSolution.com, three primary criteria are utilized by life insurance carriers to assess a diabetic. These three criteria are:
-The diabetic's A1C score or blood sugar readings
-The age at which the diabetic was diagnosed
-The overall health of the individual beyond their diabetes, including medications utilized
YourLifeSolution.com claims that if a diabetic's A1C is consistently under 6.5 and they were diagnosed after the age of 50, there is a more than likely chance that the applicant can achieve a 'standard' health rating from various competitive life insurance carriers. "Ten years ago, it would have been incredibly unlikely that a life insurance applicant had any significant chance of being approved with 'standard' rates. Now, it's slowly becoming common due to improvements in the treatment of diabetes", said Eric Smith, the founder of YourLifeSolution.com.
YourLifeSolution.com wants customers to know that while life insurance for diabetics is definitely available in the current life insurance marketplace, it is still not feasible for an insullin-dependent, juvenile, or any other type of severe diabetic to achieve a 'standard' rate. "For these applicants, table 2 or more likely table 4 rates are the most likely outcome. This is to say that their rates will be approximately 50-100% higher than 'standard' rates", said Eric Smith.
Consumers looking for instant life insurance rates, or more information regarding life insurance for diabetics, are encouraged to visit YourLifeSolution.com today for more information.