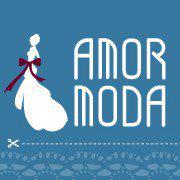 (PRWEB) December 04, 2012
With Christmas' coming, Amormoda.com, a leading wedding dress store, has released its Bridesmaid Dresses 2013 collection, 81 items total, and all designed by Amormoda's own designer team. In addition, Amormoda.com launched a wedding dress promotion, up to 59% off, from Dec. 1 to Dec. 30 this year.
The bridesmaid dresses in this collection are mainly in white, green, and purple. Thomson Wong, a senior designer of the company, said, "This season, many of the biggest bridesmaid dress trends looked quite familiar. From peplums to illusion necklines, popular wedding gown details are making their way to the bridesmaids. These trends are exactly reflected by our Bridesmaid Dresses 2013 collection."
On the website of Amormoda.com, customers can find the bridesmaid dress styles they like easily. Amormoda.com can be one of the biggest bridesmaid dress online suppliers, and they have 671 styles of bridesmaid dresses in stock.
Eason Chen, CEO of Amormoda.com, said, "Christmas 2012 is coming, and it is the most important business opportunity for us. We have been ready to help customers to get premium online shopping experience for wedding dresses. Most staff at Amormoda.com have working experience in the women dress industry, and they have ability to encounter the panic buying wave."
Eason Chen emphasized, "At Amormoda, you can find your dream bridesmaid dresses 2013 to complete your bridal party at amazingly affordable prices. In addition, we provide free custom made service and free shipping service to worldwide. Once you order, you will receive the dresses in 15-20 days without any other cost or tax."
About Amormoda
Amormoda focuses on wedding dresses, bridesmaid dresses, evening dresses, and wedding dress accessories. The reason to choose Amormoda is very simple: Amormoda offers high quality products at affordable prices, and all their products are free shipping.