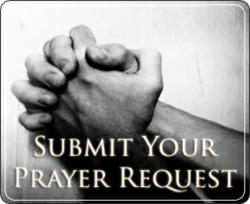 New York, NY (PRWEB) December 25, 2012
Prophet Manasseh would like to pray for thousands of people at His sweet hour of prayer. Everyone is invited to submit a prayer request. He accepts and he will pray for that is His desire and he is being instructive in his divine prayers for people to follow. He has been dedicating both his gift and ability to be able to bring the lives of millions of people to get closer to Jesus each and every day. Reach out Prophet Manasseh as he reveals the power of divine prayer through the God's Holy Spirit.
Prophet Manasseh knew that God had ordained him to touch the lives of millions throughout his lifetime. Under the very essence of the Holy Spirit, Prophet Manasseh moved into the realm of the divine prophetic ministry. As a devout Christian minister, Prophet believes that Jesus Christ is the Son of God and there is no other way to salvation than through Him. Prophet's messages consists that of life changing, prophetically healing facets that carries the label of being relevant and real. Prophet Manasseh has been on BET, Word Network, and DayStar delivering the profound, prophetic word of God to thousands. Prophet Manasseh has been blessed with the keen gift of detecting the awesome potential found in each and every one of us as humans.
Read some of the life changing testimony, those that have submitted online prayer request.
"Prayer has been working in my life. I have submitted my prayer request for my husband for employment. I have lost alot of money, my job and home. my husband has been on unemployment. I've been praying for a change for my situation. I was getting depressed and sick. I started to get answers for my situation. I was called back for a job opportunity which I started to work, My husband went into his own business and my life is constant changes. - F.P. Colorado"
"Prayer really work, Prayer can help. If you believe, thank you for praying for me, thank you for your prays. I finally have my home in mountains- K.P New York"
Submit prayer request here"
Manasseh Jordan Ministries
PO Box 3320
New York, NY 10163
NaomiCook(at)zoeministries(dot)com
For more information, call 201 -321- 3265
Zoe Ministries
P.O. Box 270
New York, N.Y. 10008
Email: NaomiCook(at)zoeministries(dot)com
Contact Customer Care
1 888 831 0434