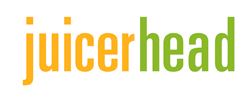 JuicerHead.com caters to those health-conscious believers who have incorporated juicing into their daily regimen.
Fort Lee, New Jersey (PRWEB) December 05, 2012
Marble Media LLC has launched JuicerHead.com, an online resource for juicing advocates, juicing dieters, and folks who just like the idea of making the most of seasonal fruits and veggies. JuicerHead.com offers a continuously updated wealth of information on juicing recipes, nutritional information and more.
JuicerHead.com's in-house juicing experts are constantly on the lookout for new recipes and invite readers to share their juicing recipes and concoctions. Juicer Heads take juicing seriously, and JuicerHead.com caters to those health-conscious believers who have incorporated juicing into their daily regimen.
The site offers five different categories of juicing news:
1. Berry Good Juices. Readers can find all the inventive and inviting fruit and berry juicing recipes they need. New recipes are added regularly, keeping readers coming back for more.
2. Veggie Delights. An array of tantalizing veggie juicing recipes including holiday blends like spicy butternut squash and apple and carrot-ginger. Recipes to compliment a raw food diet are included, along with thorough nutritional information.
3. The JuicerHead Diet. A safe approach to juice fasting and detoxifying.
4. Juicing for Dummies. This section could also be called "Juicing for beginners." JucerHead.com offers tips on mastering some great recipes to incorporate more vitamins and minerals in the diet.
5. Juicer Reviews. Read the reviews, learn the features, and find the perfect juicer.
The JuicerHead.com site is a great tool for experienced juicers and juicing newbies alike. For more information, visit the JuicerHead.com website or email info(at)JuicerHead(dot)com.
About Marble Media LLC:
Marble Media LLC is a creator of high-quality, content-rich blog sites that provide expansive coverage of relevant information to readers who make up a wide range of demographics. The Marble Media LLC team of expert writers covers a wide range of specialties including travel, food, health, fitness, social media, marriage, parenting, technology, weight loss, fashion and much more.
For more information on Marble Media LLC's offerings and advertising opportunities, visit the MarbleMediaLLC.com website, or email sales(at)marblemedia(dot)com.
###