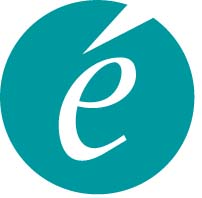 Lightwater, Surrey (PRWEB UK) 5 December 2012
éclat Marketing, a B2B technology PR agency based in Surrey, has launched a new suite of training courses to help bridge the gap between the use of social media in B2C and B2B companies. The bespoke training courses and consultancy are designed to help managers and staff selling into the business market place to better understand the social media landscape, develop a cohesive social media strategy and use social media to improve sales, marketing and customer service engagements.
As many consumer focused companies turn to social media websites to market and promote their products, business-focused organisations are still lagging behind in their use of social networks to improve engagement with stakeholders. éclat has launched its social media training and consultancy programme to deliver courses tailored to the client's own business and experience level and accompany it with an after-care service to provide ongoing support and advice.
Dianne Canham, Client Services Director and Founder of éclat Marketing said: "Social media has definitely reached a tipping point within hi-tech businesses today. Yet, whilst most tech companies have some social media presence, there are still significant groups within the management team and many of the pre-Internet generation who have yet to fully embrace the medium. Our courses are designed to help anyone from a complete novice to a more experienced user to understand how to get the best results from using social media."
Emma Frame, Assistant Marketing Manager at Rapiscan Systems, who recently undertook one of the courses commented, "I found the Social Media training by éclat extremely useful and beneficial. I now have a much better understanding of what Social Media is and it has given me the confidence to develop this as a marketing tool for my company".
The entire range of training courses provided by éclat Marketing are based on three simple principles:
1. Relevant content makes it real - Each course is researched and tailored to meet the real life needs of the trainees and their company.
2. We learn best by doing - Each course offers extensive, practical, hands-on experience to trainees.
3. By applying skills we retain them – Trainees receive a unique 'after-care' consultancy service to help them apply their new skills in their real job.
About éclat Marketing
éclat Marketing is a business-to-business technology PR consultancy with a difference. We combine consistently high standards of practice with strategic insight to produce outstanding results for our clients with our digital, telecoms & technology PR services. We offer clients a unique 'payment by results' service, which means you pay according to the results we achieve against pre-agreed objectives.
To find out more about éclat, please visit our website: http://www.eclat.co.uk/
Media Contact
Sophie Young
sophie(at)eclat(dot)co(dot)uk
01276 486 000