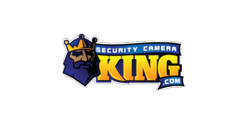 We want to help people feel safe by providing them with the information and tools that will give them peace of mind.
Boca Raton, FL (PRWEB) December 04, 2012
This week SecurityCameraKing will update their social media profiles, integrating Twitter and their blog feed with their Facebook page, which has also had an ecommerce site incorporated into it. Their goal is to make it easier for their audience to stay informed about the latest innovations in the security industry through articles and videos and to make it easier for them to purchase the products that will keep their homes and businesses protected.
SecurityCameraKing's social media profiles focus on making it easier for their customers to learn about the most up-to-date technology and practices that can ensure their homes and businesses are safe. Because their Facebook page now includes an ecommerce site, it is also easier for readers to ask questions about and purchase products.
On the Facebook homepage, customers can write messages asking questions, voicing concerns and inquiring about products not displayed on the ecommerce section of their Facebook page.
"We want to use our social media pages to keep people aware of crime and to offer them different ways to protect their homes and businesses," says Brad Besner, the President of SecurityCameraKing.
"We will be conducting surveys and sincerely encourage feedback from our customers and followers so that we can improve articles and include topics that are relevant to them," Besner continues. "We want to help people feel safe by providing them with the information and tools that will give them peace of mind."
SecurityCameraKing will constantly be posting user-friendly content, including interactive videos on a variety of "How To…" topics. For example, how to use certain products or install cameras. They will also be posting articles that offer updates on the surveillance industry and the best new ways for people to protect their homes and businesses.
Their Twitter page will be used as a news feed, keeping their followers updated on crime statistics and occurrences so that home and business owners can be aware of what's happening in their area and better protect themselves.
SecurityCameraKing is also now on YouTube and Daily Motion with their "How To…" series of videos.
###
SecurityCameraKing is a security manufacturing and distribution company. An offshoot of Techpro Security, a security integration business, they have formed partnerships with major manufacturers, offering high quality security products at low prices. Dedicated to keeping their customers informed and protected, they have a passion for the industry and want to provide safety and peace of mind to home and business owners.