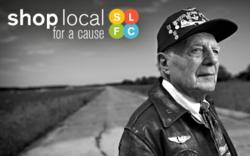 Nokomis, FL (PRWEB) December 04, 2012
The Greatest Generations Foundation (TGGF) is a non-profit honoring WWII veterans and educating children and adults about their service. This organization is also a featured charity with the NALA, (http://www.theNALA.com), a small business association, presenting Shop Local for Vets 2nd campaign from Shop Local for a Cause. The NALA provides local business owners business growth opportunities through sales and marketing solutions while connecting to well-run charity organizations. Gunsmith's Gallery is one of many of the NALA's businesses throughout the country participating December 6-8.
Gunsmith's Gallery features the only licensed gunsmith in Sarasota County. Where other gun shop locations send out guns to be repaired, Gunsmith's Gallery handles all work in-house. They are now open Mondays until December 25th and 8am-4pm on Saturdays. They also accept gun layaways (20% down and customers can make payments for up to 60 days).
Please visit Shop Local for a Cause to learn more or to find local businesses participating. TGGF also has a Text to Donate number; one can donate $10.00 to The Greatest Generations Foundation today, by texting TGGF to 20222.
About Gunsmith's Gallery
Gunsmith's Gallery sells, buys and trades weapons. They offer onsite handgun, rifle and shotgun repair, parts, ammunition, knives, safes and many accessories. Florida concealed weapons course is also available. They are an authorized dealer for Benelli, Caesar Guerini, Stoeger, Glock, Smith and Wesson, Mossberg and Fiocchi.
About NALA™
The NALA (National Association of Local Advertisers), a small business association, is for local business owners offering new online advertising & marketing tools, great business benefits, education and money-saving programs, as well as a charity program.
Contact: the NALA
Tiffani Tendell
805.650.6121, ttendell(at)thenala(dot)com