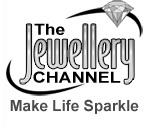 Along with our extended Money Back Guarantee and expanded Christmas stock at affordable prices, TJC's late order opportunity is our way of giving our customers that extra bit of cheer during one of the most a special time of the year
(PRWEB UK) 12 December 2012
Since Christmas is now less than a month away, many Britons are already bustling about buying presents and groceries as well as preparing for large gatherings of friends and family. Those who find they have too much on their plate will be pleased to know there are convenient last order dates to buy gifts for both men and women at The Jewellery Channel website or through their dedicated TV network.
Shoppers can order jewellery at TJC that will be delivered in time for Christmas as late as Saturday 22 December by midnight via standard post (£2.95-£4.95), or Sunday 23rd December by midday if they opt for the Fast Track service (£9.95).
With the addition of the outstanding Christmas stock that TJC has recently introduced to their already extensive jewellery collections, plus a special extended Money Back Guarantee until January 15 for full peace of mind, people will be spoilt for choice when shopping for a loved one or even treating themselves.
The Jewellery Channel carries the world's largest selection of gemstones and a wealth of exclusive creations using quality metals by celebrity brands. Furthermore, they have gained a reputation for offering high-end jewellery that is significantly less expensive than High Street retailers.
TJC's website makes shopping easy since people can easily target their search for the perfect item using tick-box criteria such as gem weight (in carats), metal (gold, platinum or sterling silver), price range and brand.
The high-profile brands they carry include exclusive collections such as Iliana, J. Francis, Karis and Rhapsody, as well as other popular designer brands from the likes of Lucy Q, Rachel Galley and Swarovski Elements.
Their website also has convenient dedicated sections for easy browsing such as the New Arrivals and Gifts pages, as well as a Luxury collection for those who want to head straight for opulence at a reasonable price.
In addition, TJC currently broadcasts to over 30 million homes in Britain and the Republic of Ireland alone. Their TV shopping network can be accessed at their website twenty-four hours a day or at certain times on Freeview, Sky, Freesat and Virgin.
CEO of The Jewellery Channel, Sri Burugapalli, commented: "These convenient Christmas order deadlines ensure that people are able to get the gifts of their dreams this festive season without any stress or fuss. Since we are passionate about jewellery, we know how important it is to find that extra something special and have it delivered on time. Along with our extended Money Back Guarantee and expanded Christmas stock at affordable prices, TJC's late order opportunity is our way of giving our customers that extra bit of cheer during one of the most a special time of the year."