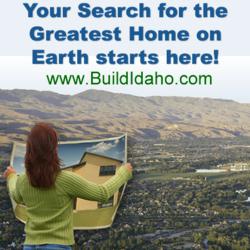 People love living in Boise, Idaho
Boise, ID (PRWEB) December 07, 2012
Trey Langford talks to Boise home builders and prospective home buyers on a regular basis and continues to hear that optimism is growing. For five years builders have waited for the market to return and 2012 indicates that the demand for living in Boise is back.
In 2011 nine thousand people moved to Boise but only some 1,400 homes were built. This year demand for housing was extremely high and due to the shortage of available home for sale, new construction took off.
The most common themes of home buyers seem to be three things-
1) Lifestyle. The people moving here have been here before and loved it.
2) Family. Many people have relatives here and because they enjoy the area, moved here to be close to them.
3) Affordability. Many are moving here from California and are able to buy much more home for their money. Additionally, Idaho is considered to be a safe place and affordable to live and enjoy all it has to offer.
Learn more about Boise Idaho Real Estate