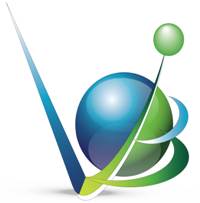 It is very important for VBI to foster a global relationship with other researchers and continue to share and learn new information on the importance of reduction, refinement and replacement
Winston Salem, NC (PRWEB) December 06, 2012
The Swiss Laboratory Animal group (SGV) (http://www.sgv.uzh.ch/en/news/index.html) held their national meeting in Zurich, Switzerland on November 19th-20th. "The Swiss Laboratory Animal Science Association was founded in 1987. Its aims are the promotion of laboratory animal science and the furthering of animal protection and ethical considerations in animal experiments. These aims shall be attained by organizing education and the flow of information within the scientific community. The society will represent the views of its members vis à vis the authorities and the general public. It will cooperate with other scientific societies both in Switzerland and abroad." (Swiss Laboratory Animal Science Association http://www.sgv.uzh.ch/en/about/presentation.html)
Dr. Szczepan Baran, President at the Veterinary Bioscience Institute (VBI, http://www.vetbiotech.com), was an invited speaker for this conference. The Veterinary Bioscience Institute trains and educates members of the laboratory animal science community on surgical refinements, biomethodologies, anesthesia and analgesia as well as a variety of other topics. VBI utilizes a global network of world-renowned experts to harmonize education and incorporate best practices into all training protocols. Though training, VBI improves the quality of research data, promotes animal welfare and enforces the "3 Rs" (refinement, reduction, and replacement) in animal research.
The topic on which Dr. Baran presented was "Rodent laparoscopy: refinement for rodent drug studies and model development, and monitoring of neoplastic, inflammatory and metabolic diseases".
"It is very important for VBI to foster a global relationship with other researchers and continue to share and learn new information on the importance of reduction, refinement and replacement" states Elizabeth Johnson, CEO at VBI. "We are very proud to have Dr. Baran be our international representative, as his talks are always well attended and highly praised."
"The topic of rodent laparoscopy is very important to me," Dr. Baran said. "Not only does it perfectly represent the 3Rs, but it also provides superior data, as the animals can serve as their own internal controls. Rodent laparoscopy has many applications, but its usefulness in toxicology, reproductive and neoplastic studies is unsurpassed. Animals do not have to be sacrificed at each time point to collect samples, samples can be obtained with direct visualization, and in addition to improving animal welfare, ultimately the costs of studies decrease due to less animal utilization."
The Veterinary Bioscience Institute offers validated methods of surgical and biomethodology training utilizing an on-line component and proprietary learning management platform. VBI also has a validated competency and proficiency assessment system that helps ensure that the trainees are able to incorporate what they have learned into their jobs. VBI also conducts on-site training, both at their facility at the Piedmont Triad Research Park in North Carolina, USA, or remotely at individual facilities.