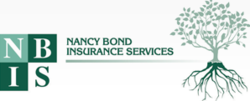 For many, the end of the year is one of the best times to review coverage.
Monrovia, CA (PRWEB) December 04, 2012
The necessity for personal insurance policies is ever changing and growing, especially during the holiday season, which is why Nancy Bond Insurance Services educates customers and prospects by providing up to date information about insurance products. The agents are now urging consumers to take a look at current policies in order to improve their protection, especially if major life events have occurred.
As a family continues to grow, cherishing the experiences together and preserving those memories into the future is priority. However, this could all be taken away if the right coverage packages are not in place. This is why Nancy Bond Insurance Services encourages local residents to not leave loved ones exposed to great risks. Whether this involves updating their auto, home, or life insurance, the agents are ready to help.
Lisa Gardner, expert on insurance and associate professor of statistics at Drake University in Des Moines, Iowa, explains that knowing why one wants to purchase insurance, specifically life insurance, can help a person determine how best to do so. Therefore, it is good practice to review policies every six months or at least twice a year. For many, the end of the year is one of the best times to review coverage.
Typically, the reason alterations are made is due to major life changes. These circumstances can include the following:

Newlyweds: Once a person is married, that means the couple is bonded together on more levels than just love. Combining insurance policies should follow such a commitment. Call an insurance agent to let them know of this change in marital status. They can help update any policy accordingly. Also check to see if combining insurance is possible.
A New Baby: If a new family member is being welcomed, thinking about how certain insurance policies could change is important. Most likely, more children will mean alterations to life and health insurance policies.
Moving: Moving into a new home means notifying the insurance agency. Also, this could mean changing the policy all together, especially if new belongings are being purchased. If a new state address is part of the move, this could mean having to change some portions of an auto insurance policy.
Switching Jobs: Making a career change could require different insurance needs. For example, if the new employer does not offer group benefits, seeking out individual health insurance might have to be an option.
Nancy Bond Insurance Services will take the time to learn about the personal needs of its clients and identify risks to help prevent accidents and injuries well into the future. Whether this means altering life insurance in California, health insurance, or auto insurance, their goal is to provide products that actually protect the community. The agents want to make it clear that no matter what changes their customers experience in life, they will be provided with outstanding service and the policies needed for ultimate security.
About Nancy Bond Insurance Services:
Nancy Bond Insurance Services is one of California's leading insurance brokerage firms. The agency's staff is comprised of committed professionals who are dedicated to providing you with the best possible service. This includes finding clients the best quote possible. Nancy Bond Insurance Services is an independent insurance agency that was established to meet the special needs of its clients. The agency was founded on the belief that customers deserve not only professional courteous service, but also the lowest rates possible.