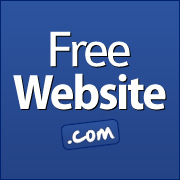 New York, NY (PRWEB) December 05, 2012
FreeWebsite.com released an article on their website today expanding on the benefits of golf courses creating websites from golf course website templates to help promote their business. Like most business owners, golf course managers do not have the time to create and consistently update their site. In addition, getting a site hosted can be costly.
"Nine out of 10 consumers will utilize the Internet as their main resource for discovering new businesses in the next year," said a FreeWebsite.com representative. "With the majority of people searching for the services and products they need online, it is crucial to have a strong online presence."
Creating a website from scratch is still confusing, time consuming, stressful. Even if one overcomes the design process and upload the content, there is still the costly issue of finding a company to host the site. However, FreeWebsite.com takes the hassle out of creating an original website for your business.
The goal is to attract customers to your golf course, and turn them into lifelong members. FreeWebsite.com connects business owners with their customers. With most consumers using the Internet as a tool to find a golf course, it is imperative that golf course owners advertise, promote, and be searchable online.
About FreeWebsite.com: FreeWebsite.com breaks down barriers to website ownership by providing attractive, easy to maintain websites, complete with content, at a low price. To learn more, visit FreeWebsite.com.