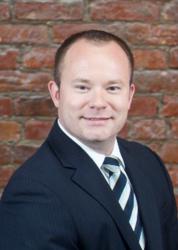 Language and cultural divides are becoming more common at home and overseas, and our goal is to help bridge those gaps.
Cohoes, New York (PRWEB) December 05, 2012
LinguaLinx, Inc. announced today a series of new hires as part of an expansion to meet growing needs in the multi-billion dollar language services industry.
The expansion will strengthen the company's capacity to provide corporations, manufacturers and government agencies with the ability to communicate in over 100 languages. Top services in the industry include document translation, interpretation, website translation, cultural consulting and multilingual desktop publishing.
According to Human Resources Manager Charlotte Knoll, the expansion focuses on the company's Account Executive department because it often serves as a single point of contact for clients. "Our account executives are trained as consultants. They speak with clients, determine language needs and work with production to deliver an appropriate solution within the client's time and budget. They also participate in business development. This not only helps our business, but it brings opportunity to organizations that aren't familiar with our industry. There's so much diversity out there and we can help with the challenges it presents."
Two new business development specialists have been appointed as part of the expansion. Additionally, two more positions are in the process of being filled. The current appointees express optimism for the industry and the services it provides.
When Cohoes native Colin Melanson was promoted to Business Development Specialist, he realized it was a chance to work more closely with people who have unfulfilled translation needs. "It has been a great opportunity to not only serve our national and global clients, but to get out and interact with local businesses here in New York's Capital Region. The area has a very strong concentration of technology companies, and they're facing new business needs due to the growth of globalization and diversity."
New hire Jordan Marsh has similar feelings on his position as Business Development Specialist. "I look forward to using my previous international sales and business experience to help our clients connect better with their customers. Language and cultural divides are becoming more common at home and overseas, and our goal is to help bridge those gaps. I am already seeing positive results from a diverse client base, each with industry-specific needs. This has helped me realize the viability of language services in almost any situation."
In addition to translation, the new account executives will consult with clients to provide technology solutions.
According to LinguaLinx president David Smith, this can range from multimedia such as video, voiceover and subtitling to graphic design and writing tools. Writing, he notes, can be particularly important since certain words, ideas, puns and concepts do not translate into another language word-for-word. In this case, the account executive will work with the client to write a message in the target language that captures the essence of the original. The new hires will also work with clients on ways to reduce cost by making small adjustments to writing, graphics and layout before the translation process begins.
###
About LinguaLinx, Inc.
LinguaLinx, Inc. is a full-service international communications company providing an array of services ranging from outsourced documentation, XML migration and content authoring to multilingual solutions in over 100 languages such as translation, interpreting and desktop publishing. LinguaLinx partners with clients to enhance all aspects of their content lifecycle and achieve a greater return on their multicultural marketing efforts. More information can be obtained by visiting http://www.lingualinx.com