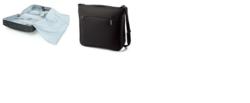 we can supply genuine offers to our loyal customers
Kent (PRWEB UK) 5 December 2012
The Carlton Oasis Suiter is an ideal gift for Christmas. It can be bought with wheels or without wheels. The Suiter provides space for at least two suits or up to 49 litres and would be kept wrinkle-free. The Suiter is lightweight polyester and comes in at just 2.2 kg. It is cabin size which simply means it can be taken on the plane and kept in storage above the flight seat. The range comes with the re-assurance of the I-track, which the global lost & found ID service making it so much easier to retrieve should an unfortunate incident of losing the bag occur. The shoulder strap comes with the option to detach and to use the soft padded handle instead.
The Oasis range has several other designs which include a Reporter Bag, Holdalls with wheels or without wheels, expandable Trolley cases and of course the Suiter. The range offers a bag for most travelling needs and now as the Christmas season is approaching having a 10% off on the Suiters would certainly save towards other Christmas pressies.
Andy Steadman, Managing Director of Luggage Superstore, says "Our team is always looking for competitive options to bring savings to our customers. It is a great feeling to know that as one of the largest Independent suppliers of online luggage, we can supply genuine offers to our loyal customers."
The Carlton Oasis Suiter has a relationship that brings a clean minimal design with rich components and full of maximum value.
If you like our posting, just drop us a line as we would love to hear from you.
Luggage Superstore's established site is in West Kingsdown, Kent. Their aim is providing competitive prices of the highest quality luggage and top calibre Customer Service for online luggage shopping.
Trina Chee-a-kwai
Luggage Superstore
01474854666
Email Information