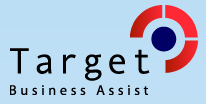 Manchester (PRWEB UK) 7 December 2012
Target Business Assist, (specialists in finding invoice factoring and invoice discounting solutions for businesses) note that The Bank of England published figures this week that gave an indication of the success of Government and the Bank's much publicised 'Funding for Lending' program, aimed at solving Britain's lending crisis. Only six banks and building societies used the Government's ground-breaking program to drive cheap loans through to households and businesses in its first two months, and they withdrew £1.04bn from the economy, official figures show. Paul Fisher, Bank of England executive director for markets, said "It was too early to judge the program" (Source - Bank of England)
According to the first statistics on the Bank of England and the Treasury's Funding for Lending Program (FLS), six lenders drew £4.36bn from the state-backed program but only three of them passed on the lower costs to borrowers. Although the net amount lent only rose by £496million during the three months to the end of September.
Lloyds Banking Group reported that net lending plunged by £2.77billion, and it fell by £642million at the Royal Bank of Scotland, owner of NatWest.
Analysis of the data will reinforce concerns voiced by Federation of Small Businesses chairman John Walker that "The FLS has so far proved 'disappointing'". He said he was not confident it would help small companies because it "does not help firms access credit, it only makes credit cheaper to those successful in their loan applications".
Target Business Assist Ltd. had already found that small businesses were still hit by high bank rates and difficulty in raising loans and overdrafts, despite the government backed Funding for Lending program launched three months ago. Target believes that small firms are the engine room of the British economy and employ the majority of the private sector workforce. If small firms cannot grow, they cannot hire staff.
Where businesses need to finance debtors, invoice factoring and/or invoice discounting is an attractive alternative to overdrafts. Nick Cookson of Target Business Assist says that finance can be arranged within days for a well maintained debtor book. Target can introduce Lenders appropriate to the size and sector of a business including (where appropriate the big 4 banks).
Target Business Assist Ltd can help your business secure the vital finance that it needs to survive over the winter months by arranging Invoice Factoring, for more information on how they can help you please visit http://www.targetbusinessassist.co.uk/invoice-factoring/ call Nick Cookson on 0844 846 7475 or email info (at) targetbusinessassist (dot) co (dot) uk.