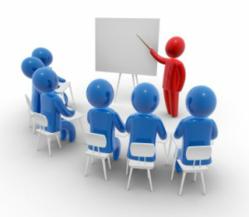 Redding California (PRWEB) December 05, 2012
1stLevelBacklinks.com has established a trustworthy relationship with many SEO companies in the world that outsource their bulk backlink building projects to the firm, and now the company has announced few more new monthly backlink building packages at modest prices.
1stLevelBacklinks, one of the reliable white-hat SEO providers, is in the process of launching a few new backlink building packages to facilitate its clients in improving their online marketing campaigns.
The firm has been delivering powerful and long-standing outputs, creating white-hat and legal contextual backlinks in the industry on a consistent basis. Established by Joshua Cabe Johnson, 1stLevelBacklinks provides high-end quality link building solutions to the SEO agencies.
Take a look at the latest manual backlink packages offered by 1stLevelBacklinks here.
CEO of the company, Joshua explained "To ensure complete compliance with Google's latest guidelines, every single incoming and outgoing link has to be monitored on a daily basis, before it gets accepted. The aim of 1stLevelBacklinks is to offer a seamless way for the SEO agencies to obtain highly relevant permanent back-links for their client's website – and that's what we precisely do."
The new monthly backlink package is created to meet the needs of site owners, who're worried about a Google Penguin penalty, and require consistent backlinks to their websites.
The latest backlink building package is the latest implementation of 1stLevelBacklinks's innovative SEO strategies that can enhance any brand's online presence.
Joshua further explained – "With strong social presence and powerful backlinks, it is very easy to seek attention of hundreds of potential customers within a matter of few weeks. The high quality backlinks play an equally important role as informative content, helping in gaining increased visibility and better rank in search engines like Google, Bing and Yahoo!"
With the help of a proficient in-house SEO team, the company is now providing advanced backlink packages to rule out a risk of Google Panda or Penguin slap.
1stLevelBacklinks's SEO packages have been known to be totally white hat, which means that there is no possibility of Google's penalty because of the poor quality of backlinks.
Founder of the company went on to say "A well-optimized site stays on top of search engine rankings for longer time. The key to right search engine optimization is that all outgoing and incoming links should be analyzed with utmost care. All the pages, be it newly created or older ones, should be carefully optimized and made reachable to the search engines to get indexed and ranked high in SERPs."
The latest link building services offered by 1stLevelBacklinks.com aren't just affordable, but work as a comprehensive Internet marketing and branding solution for any company looking to market its products and service online.
About the Company
1stLevelBacklinks has been offering customized manual backlinks as well as advanced SEO packages that are suitable for businesses operating across all niches, be it is entry-level, medium or large-size full-fledged businesses. The company focuses on building the highest quality links for any website or brand, and does not involve in any kind of link-exchange schemes.
To learn more about their backlink packages, you can visit their official website http://www.1stlevelbacklinks.com