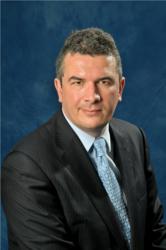 Consumers have a number of rights - particularly when it comes to faulty items or items that cause them harm.
(PRWEB UK) 5 December 2012
As thousands of shoppers hit the high street or head online for their Christmas gift buying, leading consumer rights expert Ciaran McCabe from Moore Blatch Resolve is offering his advice on what to do in the event of a faulty present.
"It is the time of year for giving and receiving gifts and the good news is consumers have a number of rights - particularly when it comes to faulty items or items that cause them harm," explains Ciaran.
"The last thing you want at Christmas is an injury caused by a faulty or defective gift, whether it's a toy, something for the home, or even a beauty product, but sadly it does happen. All shoppers would be wise to know what their rights are and the steps they should take in the event of any problems."
Consumers are each set to spend an average of £445 on Christmas this year, with children about to receive an average £132 worth of presents, according to a survey by Moneysupermarket. UK retail association IMRG has also forecast that £920 million will have been spent by consumers using mobile devices in the first two weeks of December alone.
Ciaran's guide to consumer rights
Your basic rights
All gifts you buy or receive are covered under the Sale of Goods Act, whether they are purchased in store, online or via any other method. The law states that you have the right to goods that are deemed to be of a satisfactory quality, that are fit for purpose and 'as described'. This applies even for items that are on sale because of a defect, the only difference being that a refund cannot be demanded due to any existing faults. So you have rights if the product fails to meet any of these requirements.
Injuries caused by a defective product
If you have been harmed or injured by a faulty or defective product then the Consumer Protection Act and product liability is the area of law which protects you. Manufacturers, distributors, suppliers and retailers are held responsible for any injuries caused by a faulty or defective product.
There may be a case for compensation if it can be shown that shoddy workmanship in the design or construction was to blame, or that adequate warnings were not given for risks associated with the product. If you have been injured then always seek the advice of a qualified legal expert, who is experienced in dealing with these types of cases.
Returning faulty products
High street stores are not legally required to issue a return unless there is a problem with the product that was sold. But if your item is faulty or broken then you are protected under the Sales of Good Act. This law gives you a 'reasonable' time to return the item and what is reasonable depends on the product and how obvious the fault is.
Credit card protection
If you buy goods or services on your credit card that are worth £100 or more, then you will have extra protection if things go wrong compared to paying by cash. You will be protected under section 75 of the Consumer Credit Act. Section 75 gives you the same rights against the card company as you have against the retailer.
For purchases under £100 you may be able to claim through The Chargeback scheme. While not legal enforceable, this scheme can be used to get your money back, but only if the retailer can't or won't help.
The payment card
Whether you are the person buying the gift or receiving it, something you should know is that if you do not have the card used to pay for the product, you cannot expect a refund. Although you may be well within your rights for a refund, within the stated 21 day limit and have come accompanied with your receipt, without that card you can expect to be refused a refund.
Retailers are well within their rights not to provide a refund on to a different card than the one used to pay for the item, as this is against the law. There is of course one other solution and that is to pay by cash.