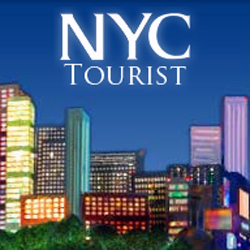 New York, New York (PRWEB) December 05, 2012
Seeing a show on Broadway is one of the most popular things to do in New York City. From here on out, 'tis the season for holiday shows, and there are a few playing this season that are putting even most popular shows in town on the back-burner this Christmas. The ballots are in and the 5 Must-See Holidays shows on Broadway this season are...
1. Radio City Christmas Spectacular is one of the most famous shows in New York City of all time. This extravagant performance combining beautiful Rockettes and live animals with traditional Christmas scenes has been going on since 1933. For more than 85 years, this holiday Broadway classic has been named "America's Favorite Holiday Show."
Performances last through December 30, 2012, and buying tickets in advance is highly recommended. In fact, when NYC tourists plan far enough in ahead, many hotels also offer a few tickets to guests. The Manhattan Club offers complimentary tickets with their luxury suites and The Four Points by Sheraton treats their guests to the show for 25% regular ticket prices.
2. A Christmas Story is new to Broadway in 2012, and has become not only one of the best Christmas shows of the season, but one of the must-see shows of the entire Broadway season so far. While the Broadway rendition stays true to one of America's favorite Christmas movies, it also has a few bold characteristics of its own that make it worth seeing in person instead of on film again this year. Rather than trying to be just like it's movie counter-part, A Christmas Story on Broadway has distinguished itself by putting the best scenes from the movie to music. "You'll Shoot Your Eye Out" and "Ralphie to the Rescue" are catchy additions that make the story entertaining and actually well worth the price of tickets.
3. The Nutcracker is a holiday treasure for NYC tourists of all ages. George Balanchine's performance of The Nutcracker includes the entire cast of the New York City Ballet Company, which in 2012 totals 90 dancers, 62 musicians, and 100 students from the School of American Ballet. The talented cast and famous melodies of the Nutcracker are not the only reason that NYCTourist.com has ranked this high on the to-do list for holiday travelers though. The stage, costumes and props on set of the Nutcracker are elaborate, beautiful and don't fall short of grandiose.
4.Elf on Broadway is good for a laugh. Buddy the Elf will be at the Hirschfield Theater until January 6th, and wins over his human family and every person in the audience each year. Despite Will Ferrell's absence, the Broadway production is just as hilarious and touching as the movie. Buddy is played by the equally funny Jordan Gelber, known for his performance in Broadway's Avenue Q.
5. How the Grinch Stole Christmas has been critically acclaimed for years, and while the Dr. Seuss cartoon cannot be matched, even the New York Times has called The Grinch on Broadway "100 times better than any bedside story." This Broadway production pleases kids of all ages and even parents might find their hearts growing a few sizes throughout the production. The show runs December 13th - 30th.
Christmas in New York is off to a great start with the holiday shows that have already made their debut. The Broadway District will continue filling up with Christmas jingles and satisfied audiences throughout the season. No NYC tourist can go wrong with any of the holiday classics on this must-see list!
About NYCTourist.com:
NYCTourist.com is an authority on traveling to New York City. NYCTourist.com is a one-stop destination when planning a NYC vacationm Find the best information, deals, reviews and tickets for hotels, attractions, Broadway shows and events in New York City.