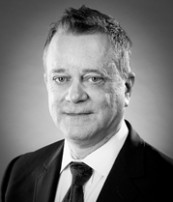 (PRWEB) December 05, 2012
Bruce Hiatt, a prominent luxury real estate agent in the La Jolla & Coronado California markets, has rejoined the prestigious Haute Living Real Estate Network. This exclusive circle of leading real estate agents is invited to bring opulent estates and luxury properties to Haute Living readers. Recognized for his market knowledge and his negotiating skills, Hiatt assures that each buyer and sellers' transactions are as painless and successful as possible. Haute Living Magazine will feature Hiatt as an exclusive Haute Living real estate professional.
About Haute Living Real Estate Network:
Haute Living Real Estate Network specializes in selecting top real estate professionals, creating the most prominent directory for exclusive listings. The network website is an online destination for all things real estate-related and features daily blog posts providing up-to-date news on affluent markets and real estate developments. Access all of this information and more by visiting http://www.hauteliving.com/hlrn.
About Bruce Hiatt:
With over 10 years multi-country luxury real estate experience in both the US and Canada, Bruce Hiatt has a strong track record of great customer service and in-depth knowledge of the luxury real estate market. Bruce founded the highly successful Luxury Realty Group in Las Vegas in 2004 covering both luxury homes and luxury high rise condos, is a broker for Harvey Kalles Real Estate in Toronto Canada and a salesperson for Real Innovate Realty in California. Bruce's California luxury real estate experience covers both the San Diego luxury coastal luxury real estate areas and San Francisco. His luxury real estate experience includes both luxury homes and high rises in all the markets he represents.
Bruce's California luxury real estate coverage on http://www.LuxuryRealtyGroupSD.com ranges from Coronado and San Diego to La Jolla and Rancho Santa Fe with a total of ten luxury real estate areas presented on his website. For San Francisco, Bruce's luxury real estate website http://www.LuxuryRealtyGroupSF.com presents the various neighbor districts of San Francisco and the amazing selection of luxury homes and high rises available for sale. His http://www.LuxuryForeclosureHomes.com website covers just San Diego coastal cities foreclosures and short sales.
With Las Vegas as luxury real estate roots, Bruce founded Luxury Realty Group in 2004. He was at the forefront of innovation in creating his Las Vegas luxury real estate brokerage. His business model for Luxury Realty Group is unique as it was designed to be a highly efficient operation, global in its market reach with innovative Internet websites and paperless in its transaction processes to accommodate global clients 24/7.
Bruce's was recognized in 2007 by the Luxury Institute as having the most million dollar sales and the highest number of such sales across luxury real estate brokerages in North America for 2007 on an individual achievement basis.
With regard to Bruce's Las Vegas luxury real estate expertise, he has received ongoing recognition with major firms such as Lehman Brothers-Barclays, In Business Las Vegas, ABC affiliate Channel 13, Fox Affiliate, Channel 5, Las Vegas Review Journal, HGTV House Hunters, Details Magazine, Business Week, Time Magazine, Forbes, Fortune, Wall Street Journal, TheStreet.com, LA Times, Unique Homes magazine, International Herald Tribune, KLAV radio and other major television, radio and print publications.
He was one of the first brokers in Las Vegas to create an informative blog websites about the luxury high rise and the luxury home real estate markets. Many of the Blogs for Luxury Realty Group such as his Las Vegas High Rise Blog are widely read on an international basis and excerpts can be found on other Blog websites such as the International Herald Tribune's "Raising the Roof". Luxury Realty Group agents in addition to Bruce post market trends and upcoming luxury real estate projects on these Blogs. He has additionally created http://www.LuxuryVegasForeclosures.com and http://www.FineVegasHomes.com to appeal to specific international buyers seeking Las Vegas luxury properties.
Luxury Realty Group is one of few Las Vegas brokerages accepted in Who's Who of International Luxury Real Estate, a most prestigious honor. Membership requires an ongoing track record of selling million dollar and higher luxury homes and high rises. Luxury Realty Group is additionally a member of the Luxury Institute's Leaders in Luxury group whose invitation only membership consists of the top 100 luxury real estate brokers in North America selling million dollar or higher properties.
To Learn More: Visit Bruce Hiatt's Haute Living Real Estate Network Member Profile: http://www.hauteresidence.com/member/bruce-hiatt/