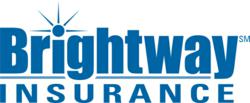 JACKSONVILLE, Fla. (PRWEB) December 05, 2012
Brightway Insurance is one of 10 U.S. insurance agencies recognized in the December 2012 issue of Best's Review magazine. Best's recognizes Brightway Insurance for its centralized customer support center that has helped to expand business while allowing agents to focus on sales and rapidly grow their incomes.
The "10 Agencies That Get It Right" showcase was open to all insurance agencies with no restrictions for size or geographic territory.
"Brightway has created a strong centralized servicing model that allows it to grow its business by bolting on business in chunks," said Stephen Gray, Chief Executive Officer of The Manhattan Group, specializing in mergers, acquisitions and transactional advisory services. "By focusing on the centralized servicing costs, Brightway has been able to support a large network of small, local books of business over a broad geographic area. By bifurcating the sales and service responsibilities within the organization, agents have been able to almost double Brightway's gross written premium annually."
Agencies described a strategy initiated within the past five years which had a significant effect on agency performance. The submission form allowed agencies to benchmark their success based on terms relevant to their business practices. Strategies included differentiators such as adjusting the business mix, product diversification, technological advances, claims management, technological prowess, marketing strategy and business processes. Submissions were reviewed and commented upon by independent insurance professionals.
Best's Review, A.M. Best Co.'s award-winning monthly publication (http://www.bestreview.com), covers the global insurance industry.
About Brightway Insurance
Founded in 2003, Brightway Insurance has become a leading national independent insurance retailer. The company's focus on creating the "ideal customer experience" has resulted in an industry-leading customer retention rate of 93 percent and increasing growth. From 2010 to 2011, sales grew from $108 million to $168 million and are expected to reach $240 million by the end of 2012. Brightway Insurance is already an Inc. 500|5000 Fastest Growing Company, making the list for the last five consecutive years. Supporting this growth is the fact that since its founding, more than 90 percent of individual agency owners are still in successful operation to this day. For the previous three years, Florida Trend has ranked Brightway Insurance on its list of the top 100 "Florida's Best Companies to Work For," and in 2012, Trend also recognized Brightway as one of the top 350 companies in the state in terms of revenue. For more information, visit http://www.brightwayinsurance.com or call 888-254-5014.