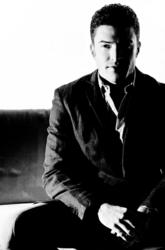 Atlanta, GA (PRWEB) December 05, 2012
Shape Medical Wellness Center – ShapeMed (http://www.shapemed.com) - Atlanta, GA, a leading, state-of-the-art laser and aesthetic medicine and wellness center is now offering concierge Bioidentical Hormone Replacement Therapy for women. ShapeMed is a longtime and respected provider of Botox®, Juvederm® and Latisse®, and is recognized as a trailblazer for its commitment to advanced technology and treatments, world class products and results-driven cosmetic procedures and treatments.
"We are proud to offer this service to the women of Atlanta," said Dr. S. Mark McKenna, medical director. "It is my firm belief that prevention is the future of western medicine. Optimizing hormones, moving patients towards a plant based diet, exercise, reducing stress, drinking water, and receiving adequate amounts of rest are all important to overall wellness and disease prevention. Bioidentical Hormone Replacement Therapy offers a key option for us in our effort to provide comprehensive, wellness based medical care. The BHRT cements our effort to push the envelope in the field of medical aesthetics and deliver high quality, leading-edge service and care."
ShapeMed has also hired Dr. Markeita McIntosh PA, MPAS, DD to manage this program for all ShapeMed patients. Dr. McIntosh is well respected physician's assistant with a concentration on women's health issues and BHRT. She will join the ShapeMed practice full time January 2013.
Shape Medical Wellness Center believes hormone related changes do not have to be permanent or life altering. ShapeMed wants you to age gracefully with confidence and strength. Physician supervised bio identical hormone replacement can allow you to reclaim and your life and experience the power of an OPTIMAL YOU!
For more information about ShapeMed visit http://www.shapemed.com or call 404.303.2323.