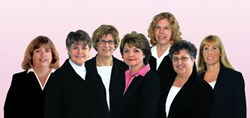 Neenah, Wis. (PRWEB) December 05, 2012
Because many seniors live on fixed incomes and have medical expenses that eat away at their budgets, buying necessities isn't always easy. The gifts younger generations might think of as too practical often are the most appreciated by older family members and friends, according to Lynn Wilson, Founder of The CareGiver Partnership, a national retailer of incontinence products and other home health care supplies.
"When shopping for the elderly, there are a few rules of thumb: Consider whether the recipient is capable of comfortably using the gift and whether it can be stored within safe reach. Also look for items that are easy to use even with mobility or dexterity issues and are of premium quality that older generations grew up appreciating," she says. "Although blankets and slippers always make good gifts, sometimes shoppers want to give something no one else will or something they know their recipients don't already have."
Wilson offers the following six unique gift ideas for seniors of all ages and abilities:

"When giving items like a telephone, bed rail or reading light, be sure to set it up right away and explain how to use it, so it doesn't get stored away and forgotten," Wilson adds.
"For gift ideas tailored to meet an individual's unique needs, our team of product specialists provides free, personal, one-on-one assistance. And with fast shipping right to your door, you still have time to order; shipping is free on orders of $50 or more. To get started with your gift giving, call 1-800-985-1353 for a free catalog and $60 in money-saving coupons."
The CareGiver Partnership is a national direct-to-consumer retailer of home healthcare products for incontinence, skin care, mobility, daily living aids, nutrition support and more. In its sixth year of providing products and services that help caregivers and loved ones maintain personal dignity, the company also offers an online library of more than 1,200 family caregiver resources and personal service by experts in caregiving. Call 1-800-985-1353 or visit online.