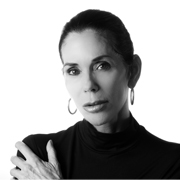 A guilty conscience needs to confess. A work of art is a confession.
Indian Wells, Ca (PRWEB) December 06, 2012
Indian Wells based studio of Gesso Cocteau announces a 'One Woman Show' March 22nd at the Palm Desert location of Classic Art Gallery.
The 'One Woman Show' will include new sculptures by Gesso and an introductory glimpse at a few select drawings from Gesso's new body of work entitled 'Letting Go of the Armor.' When the striking differences in her realism drawings and abstract sculptures were cited, Gesso said "They cannot survive independent of each other: they are co-dependent." Gesso's approach is day and night when it comes to the style used on different mediums, showing her versatility but also the arts co-dependence as the styles will harmoniously work together in Gesso Cocteau's 'One Woman Show.'
"From analyzed intricate realism to dismantled reduction. From detailed realistic drawings I find fragments of my body and reduce it to fundamental abstract sculpture. My detailed graphite drawings are executed in Michelangelo fashion yet, when translated into sculpture I break the concept down into components of a generalized modern form of sculpture."
Along with Gesso Cocteau showing her collections in private galleries and shows worldwide, Cocteau has also completed several commissioned works for Hard Rock Corporation, International. Three life-sized bronze sculptures were installed at the Hard Rock in Rome, Italy in 2010 with the underlying theme based on the Hard Rock principle philosophies: Love all, Serve all, as well as the culture of musical performance. Gesso also has sculptures that reside in the Hard Rock Cafes in Boston, Massachusetts and Berlin, Germany. Most recently Gesso Cocteau was commissioned by the Hard Rock to design the Hard Rock awards. These awards are presented at a company ceremony to the cafes, hotels, and casinos who have demonstrated great financial gain, superb guest experiences, and in-market philanthropic & marketing initiatives around the world.
Gesso Cocteau is represented by Gunnar Nordstrom contemporary in Bellevue, Washington, located adjacent to Gesso Cocteau's fifty-one foot tall bronze sculpture 'Endless Celebration', a truly remarkable sight to see. For more information on Gesso Cocteau, her art, collections, and upcoming shows visit http://www.gessococteau.com