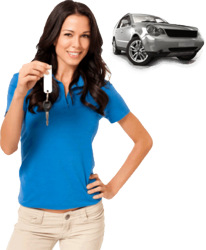 Greenville, SC (PRWEB) December 04, 2012
Valley Auto Loans is pleased to announce the release of their application process making it easier to navigate and the application process faster than ever before.The application process at Valley Auto Loans is unlike any other application process from any automobile financing company on the market today. The difference between Valley Auto Loans and everyone else is that at Valley Auto Loans, applications have no less than a 100% chance of being accepted. With the newly designed website Valley Auto Loans also makes this process more streamlined and less cumbersome than others in the past.
Shoppers can apply for an auto loan at http://valleyautoloan.com/apply-now2/. Through their single page form. Valley Auto Loans also intents to add additional lenders to the network in the coming week to allow offers from multiple banks at once immediately after application submission.
This 100% application acceptance has no limitations. This means that ones credit can be absolutely horrible, or they can have no credit at all. Shoppers will still be able to submit an auto loan application from Valley Auto Loans with no trouble. Valley Auto Loans does not put a great deal of emphasis on long-term credit history because they know that everyone has some financial hardship in their life. Valley Auto Loans is more than willing to work with people who are trying to get their life together in good faith and need a new vehicle to do so.
Applicants can also rest assured that the loans they receive at Valley Auto Loans will be among the best in the business. Everything that one needs to know will be written out in plain English so that they know exactly what is going on at all times. Applicants will never have to worry about getting blindsided with a higher interest rate or penalties and fees – they will always know exactly what they are getting into.
About Valley Auto Loans
Valley Auto loans.com is the leading auto and cars finance provider in USA fully dedicated to help its customers acquire national car and auto financing. They design and develop customized no credit auto and car loans, bad credit auto and car loans, and good credit auto and car loans. Voted the best for "Quality Customer Service; Best National Auto Loans Service" by thousands of people, their finance experts focus in providing its customers information and various tools available for different auto loan offers, help them to choose the best that fits their budget as well as the related eligibility guidelines in detail.