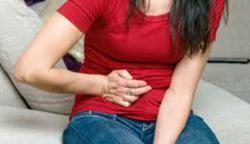 she was implanted with the Gynecare Prolift to treat pelvic organ prolapse and, as a result, she experienced extrusion, incontinence, bleeding, pain and suffering
San Diego, CA (PRWEB) December 06, 2012
The media spotlight is often a double-edged sword. No one knows this better than Carolyn and Doyce Turner. And yet, gossip and rumor-mongering aside, the real story here is being overlooked according to Sean Burke of AttorneyOne.
According to court documents, on November 30th, 2012, Carolyn and Doyce Turner filed a lawsuit in Texas Eastern District Court (case no. 5:2012cv00120) alleging that Carolyn suffered serious injuries from her defective Transvaginal Mesh. Transvaginal surgical mesh is used to treat pelvic organ prolapse (POP) and Stress Urinary Incontinence (SUI). In the lawsuit Carolyn claims she was implanted with the Gynecare Prolift to treat pelvic organ prolapse and, as a result, she experienced extrusion, incontinence, bleeding, pain and suffering, among other severe adverse events.
On July 13th, 2011 the U.S. FDA issued an updated safety communication warning health care providers and patients that surgical placement of mesh through the vagina to repair pelvic organ prolapse may expose patients to greater risk than other surgical options.
AttorneyOne.com, a recognized authority on law, can provide helpful advice and simple solutions including how to get in contact with legal counsel so that, in case of severe adverse events from Transvaginal Mesh, someone can easily and inexpensively deal with it. As Mr. Burke, director of Media Relations for AttorneyOne.com, added, "What all this information really illustrates is that threat from Transvaginal Mesh remains. For that reason, our focus should squarely fall on getting the word out and assisting people in finding the right legal assistance."
On July 26th, 2012, Bloomberg reported that, according to California Jury, Christine Scott and her husband deserved $5.5 million damage award because of injuries caused by Bard's Avaulta Plus vaginal implant (case no. S-1500-CV-266034).
AttorneyOne.com has further information on Transvaginal Mesh lawsuits including how to get in contact with legal counsel.
Headquartered in San Diego, CA Attorney One was founded in 2004 and is not a law firm. They offer a nationwide legal service which helps consumers find the best representation for their legal needs. You can learn more about Attorney One at our website http://www.attorneyone.com. You can also find us on Facebook at http://www.facebook.com/AttorneyOne. Checkout earlier news from us at http://www.prweb.com/releases/2012/12/prweb10199597.htm.