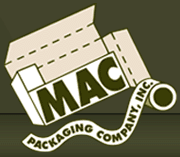 If we can package it for the military we can package it for anyone.
~ Andrew S. Munter
MAC Packaging Company, Inc. CEO
Phoenix-Mesa, AZ; Houston, TX; San Antonio, TX; Chicago, IL; Philadelphia, PA (PRWEB) December 10, 2012
While there is a significant amount of money to be made selling to the U.S. Military, not being fully aware of the detailed rules and regulations can cost a business time and effort--- and, ultimately, impact its bottom line. In addition, it is often difficult for a company to keep up with ongoing changes in those specifications
.
In response, MAC Packaging Company, Inc., one of the country's leading experts in military specification packaging, labeling and bar coding, has come out with an indispensable guide entitled, "The 7 Mistakes to Avoid When Doing Business with the U.S. Department of Defense." It can be downloaded, at no cost, at http://www.macpackaging.com. MAC Packaging Company, Inc has teamed with PageViews Interactive LLC to announce this exciting offer and encourage visitors to learn more about the military packaging available.
This simple-to-follow guide provides valuable information ranging from the kind of documentation needed, to shipping methods and the importance of proper labeling.
It also includes pointers on how to avoid government penalties and additional charges that could reduce profit margins.
"Since 1976 we've been helping our customers meet the highest standards for mil spec packaging, labeling and shipping," said Andy Munter, CEO. "By acting as their consultant, at no additional charge, we take pride in helping them save tens of thousands of dollars."
PageViews Interactive LLC is located in Scottsdale, AZ. As a premier SEO company, they specialize in assisting companies with generating organic internet traffic. For more information, visit http://www.pageviews.com
MAC Packaging Company Inc., located in Tempe, AZ, is a full-service packaging solutions provider. Among the services it offers its customers throughout the U.S. are mil-spec packaging, marking and labeling, documentation, consulting and electronic invoicing. For more information, contact MAC Packaging Company, Inc. at 480-820-0017 (1-888-MAC-PKGE) or visit its web site at http://www.macpackaging.com.