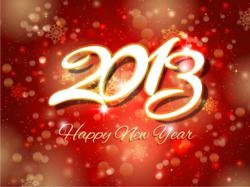 An end marks a start of yet another, a factual. Everyone knows what´s going to end, but now what is waiting to come?
(PRWEB) December 05, 2012
Many people experienced 2012 as a time of chaos and confusion. Even on a grand scale, Mother Nature gave people numerous events to deal with making one feel even less in control. As the page turns to 2013, people will begin to pick up the pieces and create a picture that is more in line with the life they want to experience.
Lynda Forman, one of the authors of the popular web site Horoscopes-Love.eu ushers people into 2013 by providing a horoscope review of the year for each astrological sign. People want to start each year with a fresh understanding of the potential for their lives and these horoscopes help them to shift into the energy of the new year.
People have their favorite ways of examining their lives and this site gives them the choice of various kinds of horoscopes, tarot readings, numerology, and palmistry with the opportunity to work with many professionals in these areas.
As a bonus, new 2013 Horoscope page includes a beautiful infographic with interesting statistics and information about the astrological signs and horoscope for 2013. The graphic displays the 12 signs in an astrological wheel followed by information about the distribution of the signs throughout the US population. Next is a chart of the frequency with which people check their horoscopes.
Each astrological sign on the infographic displays a general horoscope for 2013. Throughout the infographic are displayed interesting quotes about the change in years and cycles. The infographic reminds us that at the end of anything, new potentials begin. People will want to bookmark this page and refer to it throughout December to be ready for the start of 2013. Check the Horoscope 2013 Infographics and watch Horoscope 2013 Videos.