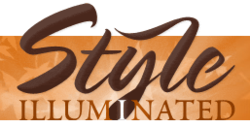 The blog guest contributor program pairs the most-respected voices in lifestyle and home decor with the nation's largest specialty lighting retailer.
Los Angeles, California (PRWEB) December 11, 2012
Lamps Plus, the nation's largest specialty retailer, announces a guest contributor program, pairing five of today's most influential online personalities with the company's Style Illuminated blog. Each guest contributor brings a trusted name, distinctive eye, and fresh voice to Style Illuminated, the Lamps Plus corporate blog that has long served as a source of ideas and practical home decorating advice for DIYers and professional designers alike.
Originally established in 2007, the Lamps Plus Style Illuminated blog was re-launched in 2011 with a renewed emphasis on style tips and interior design inspiration. This guest contributor program represents the next step in that evolution. Angela Hsu, Vice President of Internet Marketing at Lamps Plus, explains the impetus for the program: "In conceiving of this partnership, we asked ourselves: 'What would happen if we paired some of the most-respected and tasteful voices in lifestyle and home decor with one of the nation's largest retailers of lighting, furniture and home decor?' Lamps Plus carries more than 40,000 designs, so we're excited to see what each contributor sources for inspiration in the days ahead."
The guest contributors hail from across the country and, as such, each one has developed her own personal, curated aesthetic. The contributors are: Meg Biram, Erin Hiemstra, Marni Katz, Anne Sage, and KariAnne Wood.
Meg Biram / MegBiram.com: Lifestyle blogger and digital media marketing consultant, Washington D.C. based Meg Biram brings a curated sense of cool to her writing about fashion, beauty, art, interiors and just about anything else that interests her. In discussing the synergy in this partnership with Lamps Plus, she explains: "Lamps Plus has such a great selection of lighting with an easy-to-use online search functionality. I use LampsPlus.com all the time for posts on my website, and was happy to partner with them on this project."
Erin Hiemstra / Apartment34.com: Five years ago, Erin Hiemstra created Apartment 34 to chronicle the renovation of her first home in Seattle. Now based in San Francisco, Hiemstra brings a chic, modern sensibility to her daily serving of style advice, shopping tips, and home décor how-to's. "I've found Lamps Plus to be a valuable source of designs for my 'Living the Loft Life' features on Apartment 34. I look forward to providing similar how-to inspiration to the Style Illuminated readership." She has been a guest editor for Matchbook Magazine, Rue Magazine and Nest Magazine, among others.
Marni Katz / StyleCarrot.com: When Katz traded the glitz and glamour of a career in New York fashion publishing for a home and family, she created StyleCarrot.com as an outlet to write about the things that life is really made of—architecture, art, interiors, and of course, fashion. "I create a lot of 'Get the Look' decor posts on StyleCarrot, so incorporating finds from Lamps Plus in design posts for its Style Illuminated blog is a great match. I love having the opportunity to create companion posts, one for each blog, that approach the topic from slightly different perspectives." Katz now lives and works in Boston.
Anne Sage / AnneSage.com: On her website The City Sage, Anne Sage speaks of all things stylish with an eclectic and artistic voice that is equally street smart and strikingly personal. A recent transplant from San Francisco to Los Angeles, Sage brings a hip West Coast edge to her writing, not to mention a prior history with the Lamps Plus brand. "Years ago when I moved into my first apartment, I replaced the hideous living room fixture with a mid-century inspired pendant from Lamps Plus; to be blogging for them now is such a fun and rewarding full-circle experience."
KariAnne Wood / ThistlewoodFarms.com: When KariAnne Wood left the hustle of New York City for a slower life in rural Kentucky, she created ThistlewoodFarms.com to document the experience of creating a new home and life with her husband and children. She brings a Southern-bred candor, wit and aesthetic to her writing. "The new Color + Plus lighting collection is one of my favorites and it's a great way to add a pop of color into your overall design scheme. I am excited to be a part of the Lamps Plus team because of the innovative and creative voice they bring to the home decor industry." Thistlewood Farm was named as the 2012 Country Living decorating blog of the year.
While the general editorial direction of Style Illuminated is an ongoing collaborative effort between the entire editorial team, individual contributors are tasked with identifying and writing posts that appeal uniquely to their passions and experiences. Hsu elaborates, "We truly appreciate the style, breadth and personal perspective that each of these talents brings to Style Illuminated. And we're certain that our readers and customers will value this enhanced experience as well." To read these contributors and more about lighting, home decor, and furniture, visit Style Illuminated at LampsPlus.com/info-center/b/blog/.
ABOUT LAMPS PLUS
For more than 30 years, Lamps Plus has been synonymous with excellence in the retail lighting industry. Established in 1976, Lamps Plus is the nation's largest specialty lighting store, with more than 40 superstores throughout the western United States. Together with their retail locations and online business, Lamps Plus serves customers nationwide with the largest selection of functional and decorative lighting fixtures, accessories, furniture and home decor. This selection includes hundreds of products, ranging from traditional chandeliers to the latest in home decor, available exclusively from Lamps Plus. Services include in-home lighting consultations, in-store workshops and installation from expert, licensed electricians. American Lighting Association certified designers are available to offer product recommendations and advice in all our stores, by phone or online at LampsPlus.com. The Lamps Plus family of websites also includes 55 Downing Street, Lighting Luxury Style, Builders Discount Lighting, and Lamps Plus Open Box.