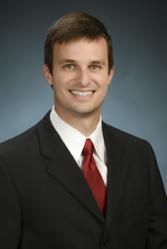 We couldn't be more pleased to add Dr. Hunt to our team. His expertise... fits perfectly with our commitment to excellence." -- David Shoemaker, M.D.
Sarasota, Florida (PRWEB) December 06, 2012
Center For Sight, the premier multi-physician vision, hearing, cosmetic and skin care practice in Southwest Florida, today announced the expansion of its practice to University Park/Lakewood Ranch. The new office site, located at 5409 University Parkway, will host a vast array of services including primary eye care, advanced diagnostic testing, a full-service optical department; plus access to the region's most esteemed ophthalmologists with expertise in Laser Cataract Surgery, All-Laser LASIK and treatment for glaucoma, retina and macula care and other serious eye conditions.
This incomparable practice is situated in the former solo-practice location of David Hunt, O.D. Dr. Hunt has integrated his practice with Center For Sight and will continue to see patients in that office. He will be joined by Center For Sight optometrists Melissa Hammond, O.D., and Kristin Stoker-Doyle, O.D. Their former office location, on Tuttle Avenue, has now been consolidated into the University Parkway office.
"The greatest benefit of this integration is that patients in University Park and Lakewood Ranch will have more convenient access to top-notch eye care professionals, as well as state-of-the-art equipment and facilities," said David Shoemaker, M.D., Founder and Director of Cataract and Lens Replacement Surgery. "We couldn't be more pleased to add Dr. Hunt to our team. His expertise as a primary eye care physician and proficiency in the management of pre- and post-operative eye surgery fits perfectly with our commitment to excellence." With more providers at the University Parkway location, Center For Sight has increased its hours of operation – and now offers more evening and weekend appointments.
Dr. Hunt is a board certified optometric physician who provides a wide range of primary eye care services including comprehensive eye examinations, prescriptions for glasses and contact lenses, and the diagnosis and treatment of eye disease. He also provides pre- and post-operative care for cataract, LASIK and cornea surgery.
Patients with questions are invited to call 941-351-9440 or 941-360-3937.
About Center For Sight
Center For Sight is among the nation's leading multi-disciplinary physician groups providing patients worldwide with care in ophthalmology, optometry, dermatology, cosmetic facial surgery and hearing services. In August 2012, Center For Sight earned the distinction of becoming one of the first ophthalmology practices in the United States to introduce the LensAR Laser System for Laser Cataract Surgery. Under the clinical direction of David W. Shoemaker, M.D., and William J. Lahners, M.D., F.A.C.S., Center For Sight has eight offices serving Manatee, Sarasota and Charlotte counties. For more information, visit CenterForSight.net