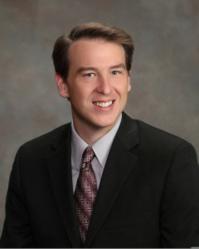 Joseph hopes to reach more Orange County residents and help them overcome their debt challenges.
Irvine, Calif. (PRWEB) December 06, 2012
Joseph Adams recently launched a new website, http://www.bankruptcyirvine.com, to expand his bankruptcy law practice and help struggling debtors in Orange County eliminate debt and get a fresh start.
Joseph feels that having a strong online presence, including having a great website, is key to helping consumers find him and get his legal help. The website has several main goals: to inform visitors about bankruptcy, to answer their bankruptcy questions, and to help them request a free Irvine bankruptcy attorney consultation where they can get Joseph's feedback and advice.
The website explains the bankruptcy process, benefits, and commonly asked bankruptcy questions. It also allows visitors to learn the differences between Chapter 7 and Chapter 13 bankruptcy. For business owners, it shows them how to file Chapter 11 bankruptcy. Joseph hopes that this valuable content will help visitors feel comfortable understanding and filing bankruptcy.
Joseph Adams lives in Irvine, California with his wife and children. He went to Loyola Law School and graduated Cum Laude in 2006. He was on the Dean's list as an undergraduate and law student. He is licensed to practice law in California.
To get help from an Irvine bankruptcy attorney, Joseph Adams, visit his new website.