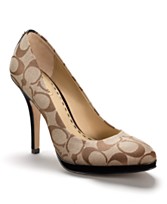 (PRWEB) December 04, 2012
Nigerian retail marketing tips that can be used to generate repeat business by resellers have been published by CloseoutExplosion.com. The New York closeout business is run by Donny Lowy, who among his customers counts many Nigerian boutique owners, importers, and market vendors. His company exports brand name clothing, shoes, and handbags, by brands such as Tahari, Jones New York, Kasper, Calvin Klein, and more, to shops located in Lagos, Abuja, and Port Harcourt.
His latest article details how Nigerian retailers can use strategies to entice their customers to quickly return to their shops to make another purchase. By using dynamic sales ideas that have been utilized by leading department stores in the United States, store owners can implement a business plan to motivate their clients to return soon after their purchase to buy more of their wholesale designer office wear and brand name corporate clothing.
Closeout Explosion reviews powerful strategies such as:
-The Importance Of Utilizing A Strong Incentive To Pull Your Customers Back In
-How To Use A Promotional Flyer To Produce Rapid Sales In Your Boutique
-Why You Should Have A Time Limit On Your Sales Offers If You Want To Maximize Your Results
-How A Shopping Bag Can Become Your Best Marketing Tool For Attracting Current And Potential Customers To Your Shop
-How An Email List Can Be Used To Produce Nearly Instant Sales Of Your Overstock Shoe Pallets
-Why Picking Up The Phone Might Be The Best Option For Generating Repeat Business
-How Giving Out Free Gifts Can Provide You With Free Word Of Mouth Advertising In Nigeria
"The premise of this article is that a Nigerian clothing store already has a customer base, but now wants to find a way to encourage its shoppers to return as often as possible to purchase the brand name dresses, skirts, and pants, that the store carriers. While it might seem important to generate repeat business simply in terms of increasing profitability, it also crucial since it can limit the possibility of their customers shopping at their competitors," remarked Donny Lowy, who also exports below wholesale merchandise from his New York warehouse to resellers located throughout the African apparel market.
"Although these strategies are written for retail establishments in places such as Kano, Kaduna, and Oye, they can also be used by home based sellers and by Nigerian bankers selling to their colleagues. For example, a professional woman working at a bank in Delta State can also provide incentives for her coworkers to wait to purchase their Tahari outfits from her next wholesale shipment from a New York showroom," added Donny.
His warehouse is located in Greenpoint, Brooklyn. It is approximately 20-40 minutes away from Newark Liberty Airport, LaGuardia, and JFK. It is also a short taxi or subway ride from the New York Fashion District located in Manhattan. Customers can make their own selection in the warehouse and then have their goods sent by air to Nigeria with the freight forwarder of their choice, including Express Air Freight, Impex, Grandbelle