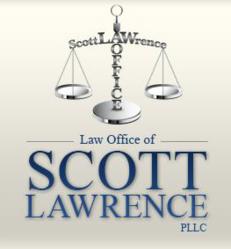 (PRWEB) December 04, 2012
Avvo is a website where attorneys can create a profile in order to get more traffic to their website or calls to their firm. Avvo allows attorneys to post their photo and a brief resume of their accomplishments and practice areas. Then, clients have the ability to rate the attorneys that they use on this website and give reviews to either encourage or deter others from coming to that attorney for legal aid. Avvo compiles all of these ratings from clients on this website to give an attorney an overall score. They also take into account endorsements from other attorneys in the industry.
The Avvo rating is calculated using a mathematical model that considers all of the information in the lawyer's profile. Avvo looks at a lawyer's years of experience, disciplinary history, industry recognition, and professional accomplishments in order to create their rating on a scale of 1-10. The website also collects background data from other sources including bar associations and city records. After gathering as much information about an attorney as possible, the website calculates a score. As Avvo uses a mathematical model, the website can ensure that the ratings are unbiased and not determined based on favoritism.
Attorney Scott Lawrence has received 12 reviews and 18 peer endorsements, which has caused him to merit a score of 9.7 out of 10 on the website. A 9.7 is considered a "Superb" score. Only the most accomplished and praised lawyers are able to obtain this high score on the website. Attorney Lawrence has received accolades from many of the men and women who hired him to help in their criminal defense cases. People have said that he is an "awesome attorney" and that he is "professional" and "wins cases." One client says that while he is an amazing lawyer, he is an even better person. It is rare to discover professional and caring attorneys in the business, but he has been called both of these things. Clients say that he is trustworthy, responsive to calls and e-mails, knowledgeable, and keeps his clients informed during the process.
In order to obtain such a high score, attorneys also need to receive endorsements from others in the legal profession. At least 18 other attorneys have recommended Attorney Lawrence because they are impressed with his work ethic and his noble attempt to strive for excellence. Attorneys write on Avvo that he is a "dedicated DUI attorney" and that he is "highly respected in the legal community." Lawyers say he is aggressive and truly cares about each of his clients. Attorneys that are aggressive with the prosecution, yet gentle with their clients are hard to find, but Attorney Lawrence has been able to achieve this balance.
Attorney Lawrence has also been recognized by Nolo.com and is a graduate of the DUI Trial College at the National College for DUI Defense. He has certificates of membership at the Snohomish County Bar Association, the Washington Defenders Association, the National Association of Criminal Defense Lawyers and the National College for DUI Defense, among others. He has the case results to prove that he has earned his 9.7 on Avvo. In fact, professionals have even asked him to speak at a variety of legal conferences because of his expertise in DUI and traffic law.
Attorney Lawrence speaks at clinics and association meetings almost every year to impart his wisdom to others. In addition to his accomplishments in law, he is a chemist as certified by the American Chemical Society. This gives him even more respect when he is handling BAC in regards to a DUI. Most attorneys do not understand the chemical imbalances that are involved in a DUI, but Attorney Lawrence can look at this from a scientific side and see if the police may have made a mistake. Therefore, regardless of whether you're dealing with a traffic crime or a DUI, you want an attorney who has been showered in praise and recommended by many. With a 9.7 on Avvo to back him up, you can be sure that Attorney Lawrence is a man you can trust. Talk to him today by contacting his office to set up a consultation and get started with your defense!
The Law Office of Scott Lawrence is a criminal defense firm in Everett, Washington that focuses on DUI and traffic law. If you are looking for a lawyer that can help you with your case, then you need to contact Attorney Scott Lawrence as soon as possible. Time is of the essence when you have been charged with a crime, and you will want to get a professional there to help you out as soon as possible. Scott Lawrence has the experience, knowledge, and industrial respect to handle your case and seek a successful verdict. To learn more, please visit the firm's website at http://www.wadefenseatty.com.