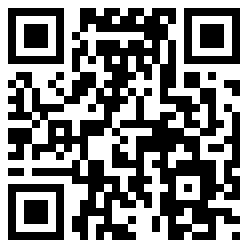 The tragedy isn't just what happened, but how many women may be in similar situations and not know how to recognize the consequences of domestic violence before it's too late
(PRWEB) December 07, 2012
When Jovan Belcher killed his girlfriend and later shot himself at the Kansas City Chiefs training facilities, the world was shocked at how this could have happened. As an undrafted free agent, Jovan Belcher not only defied the odds by making the Kansas City Chiefs' roster, he played in every game since 2009. Then without warning, his world came crashing down.
Noted therapist, Dr. Bonnie Eaker Weil says, "The tragedy isn't just what happened, but how many women may be in similar situations and not know how to recognize the consequences of domestic violence before it's too late."
Friends say Belcher was taking pain medication and suffering from short-term memory loss after taking multiple blows to the head in the Chiefs' previous week's loss to the Bengals. Australian doctors (http://bit.ly/M0ZR4E) have noted that in most cases of concussion, the symptoms resolve quickly and fully (typically over seven to ten days), and there are no long-term effects. However, in a very small number of people with concussion, the symptoms can persist for several weeks or months.
The Department of Psychiatry and Behavioral Sciences at Duke University Medical Center (http://1.usa.gov/YLQzVH) has noted that "The risk of depression remains elevated for decades following head injury and seems to be highest in those who have had a severe head injury."
A research paper published in the Quarterly Journal of Economics by David Card of the University of California, Berkeley and Gordon Dahl of the University of California, San Diego (http://bit.ly/eLt9w2) even suggests that incidents of increased domestic violence increased by 10 percent in areas where the local National Football League team lost a game they were favored to win. The disappointment of an unexpected loss, the researchers concluded, raises the risk that football fans may react inappropriately.
While it may be impossible to conclusively link Jovan Belcher's actions to head injuries leading to depression or unexpected game losses, Dr. Bonnie says that one overlooked sign of Jovan Belcher's relationship problems stemmed from his recent actions. Friends say that Belcher and his girlfriend had separated two weeks ago before getting back together again.
"Forgiveness is always possible for any problem including domestic violence," Dr. Bonnie notes. "In fact, well over 90 percent of all relationships can be saved and thrive for years to come."
For true healing to occur, especially in cases of domestic violence, Dr. Bonnie suggests, that three situations must occur. First, any time a woman feels threatened, she must leave the relationship immediately. Her physical safety is of the utmost importance. By leaving the relationship, the woman can create what Dr. Bonnie calls a "Brush with Death" moment, which forces the man to experience the emotional loss of the relationship.
Second, the man must express genuine remorse over his actions. If a man does not express remorse and is not willing to change, then the relationship will revert back to its former situation that caused the break up in the first place. In the case of Jovan Belcher, his temporary break up with his girlfriend did just that with tragic consequences.
Third, Dr. Bonnie says that the man must not only express remorse but change his behavior. Only if a man is willing to perform all three steps can a relationship be saved, even in the case of domestic violence.
To learn more about recognizing the warning signs of any relationship problem, such as domestic violence, and learn Dr. Bonnie's Smart Heart skills for saving almost any relationship, Dr. Bonnie offers her book, "Make Up, Don't Break Up."
Find further advice from Dr. Bonnie, named Best Local New York Therapist by the US Commerce Association two years in a row, in her "5 Star Video Contributor" via YouTube/Google http://bit.ly/Ywwunw