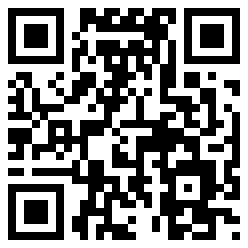 The tragedy is that a baby causes nearly 70 percent of all couples to break up
New York, NY (PRWEB) December 07, 2012
All of England is delighted by the news of Kate's pregnancy, especially coming a little more than a year after the royal wedding in April 2011. Although Kate's pregnancy didn't occur as quickly as Princess Diana's pregnancy, which happened 100 days after her wedding, Dr. Bonnie warns that the relationship could follow the same pattern of joy, acceptance, tension, and finally break up if Prince William and Kate aren't careful.
"The introduction of a baby creates a relationship triangle with any marriage," Dr. Bonnie says. "The tragedy is that a baby causes nearly 70 percent of all couples to break up." According to Dr. Fogarty (http://bit.ly/TDXwFw), relationship triangles can be one of the most difficult problems any couple faces with the introduction of a new baby.
Dr. Bonnie recommends that couples avoid relationship triangles, but this isn't always possible, especially in the case of children. "William and Kate need to work together as a couple because the number one problem a baby causes is to take away each person's attention from each other," Dr. Bonnie says.
To minimize the effect of any relationship triangle, especially the introduction of a baby into a marriage, Dr. Bonnie recommends that couples follow three simple steps.
First, set aside 10 minutes with your partner to share your feelings about how the new baby is affecting your relationship with each other. Most importantly, share your feelings with no judgment or blame.
Second, when 10 minutes is up, kiss for 30 seconds and hug for 20 seconds so each partner feels loved and positive afterwards.
Third, schedule another 10-minute appointment to find a solution that the introduction of the baby may be causing for both partners. Often times, working together to resolve a problem can relieve any anxiety one person might feel about the relationship triangle, and that will increase the chances that the couple will stay together and bring their baby up in a loving and intact family no matter what the challenges may be.
To learn more about recognizing the warning signs of any relationship problem, such as domestic violence, and learn Dr. Bonnie's Smart Heart skills for saving almost any relationship, Dr. Bonnie offers her book, "Make Up, Don't Break Up."
Find further advice from Dr. Bonnie, named Best Local New York Therapist by the US Commerce Association two years in a row, in her "5 Star Video Contributor" via YouTube/Google http://bit.ly/Ywwunw