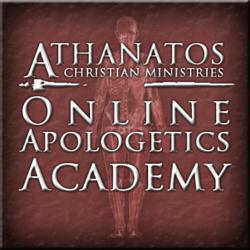 Holmen, Wisconsin (PRWEB) December 04, 2012
Athanatos Christian Ministries' Online Apologetics Academy now offers a Literary Apologetics Certificate Program. Prospective students of apologetics can now choose from the Literary Apologetics Certificate or the Apologetics Certificate Program.
ACM's Literary Apologetics Certificate Program is designed to ensure that our artists are theologically informed, alert to modern challenges to the faith, and understand that having a genuine Christian faith is no substitute for the need for excellence in our writing, music, etc. At this time, ACM's emphasis is on literature. In due time, other artistic forms may be added.
This ministry has a unique approach to apologetics: it believes that the culture itself has a tremendous impact on what one believes and that the culture in turn is heavily influenced by the arts. Christianity is often undermined by cultural undercurrents, but historically Christians themselves have been highly involved in contributing to the cultural conversation. ACM hopes to help renew that involvement by encouraging Christians to enter the public sphere in a knowledgeable fashion.
Prospective students wanting more information on the Literary Apologetics Certificate Program can contact ACM directly or can begin the application process by going to the Program's page on the Online Apologetics Academy's website.